Plantae Presents: Ksenia Krasileva, Christine Diepenbrock, and Rory Craig

Special Event: The Plant Cell Focus Issue on the Biology of Plant Genomes

Recorded Wed April 7th – 4 pm EDT, 1 pm PDT 9 pm BST, Thurs April 8th 8 am NZT

---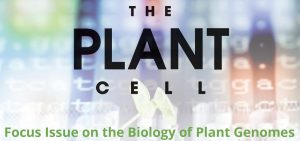 Advances in genome sequencing have yielded insights into aspects of plant biology; elucidating the course of evolutionary history; uncovering novel metabolic pathways defining transcriptional complexity; and serving as the basis for a broad range of tools, techniques, and comparative studies.
Please join us for a special seminar to celebrate the Plant Cell Focus Issue on the Biology of Plant Genomes, featuring three of the authors whose work is included in the focus issue.
---
Ksenia Krasileva: Analysis of intraspecies diversity reveals a subset of highly variable plant immune receptors and predicts their binding sites

Ksenia Krasileva is an Assistant Professor at the University of California, Berkeley. She is an interdisciplinary scientist who studies genomics and plant immunity. Krasileva holds both BS and PhD degrees from Berkeley where she studied plant-microbe interactions and was trained in Genomic and Computational Biology. She did her postdoctoral work in wheat genomics with Jorge Dubcovsky at the University of California Davis where supported by the USDA NIFA Postdoctoral Fellowship. For her contributions to wheat genomics, Krasileva received the Carlotta award. Krasileva Lab at Berkeley maintains research interests in the biology of genomes, evolution, and function of plant innate immunity. https://krasilevalab.org
---
Christine Diepenbrock: Eleven biosynthetic genes explain the majority of natural variation for carotenoid levels in maize grain
Christine Diepenbrock is an Assistant Professor in the Department of Plant Sciences at UC Davis. She obtained her Ph.D. in Plant Breeding and Genetics from Cornell University and subsequently worked on the Predictive Agriculture team at Corteva AgriscienceTM, before moving to UC Davis in 2019. Her research group is focused on improving crop nutritional quality, and they work in tandem on improving crop tolerance to abiotic stressors (such as drought and/or high temperatures).
---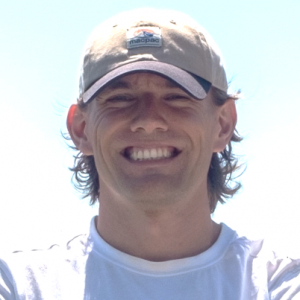 Rory Craig: Comparative genomics of Chlamydomonas

Rory Craig is a PhD student at the Institute of Evolutionary Biology, University of Edinburgh. His PhD work has been supervised by Peter Keightley, with long-term visits to the laboratories of Rob Ness at the University of Toronto and Sabeeha Merchant at UC Berkeley. Rory's research interests include population genetics, evolutionary genomics, and transposable elements, and he uses the green alga Chlamydomonas reinhardtii as a primary study system. His current focus is on how large structural mutations and variants influence genome evolution both within and between species.
---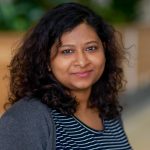 Moderated by Saima Shahid
Saima Shahid is a Simons-LSRF postdoctoral fellow working with Keith Slotkin at Danforth Plant Science Center (St Louis, Missouri). Her research focuses on understanding the role of mobile small RNAs and transposable elements in interspecies interactions. During her PhD with Michael Axtell at Penn State University, she characterized trans-species regulatory microRNAs in parasitic plants. Saima is an Assistant Features Editor for the Plant Cell and a former Plantae fellow.
---
This webinar is freely available thanks to the support of the American Society of Plant Biologists. Join today.