Plantae Presents – Evo-devo. What can we learn from comparative studies?

Recorded Wednesday, October 28 – 10 am EDT
We're pleased to announce the second in our series of webinars that are drawn from contributed short videos, followed by a panel discussion. This week we'll look at the topic of evolutionary development, featuring scientists from Missouri, Argentina, Chile, and India, and moderated by Javier Moreno.
---
Speakers

Laura Saavedra: Roles of autophagy in growth and development in the moss P. patens
Laura Saavedra was born in Uruguay where she did her Master studies in Plant Molecular Biology at Universidad de la República. She obtained her PhD degree at Lund University, Sweden, at Prof. Marianne Sommarin´s lab working with phosphoinositide signaling and tip growth in Physcomitrium patens. Within the same line of research, she moved to Portugal as a postdoctoral fellow at Prof. Rui Malho´s lab at Universidade de Lisboa. In 2015 she joined Prof. Ramiro Lascano´s group in Cordoba, Argentina and since 2018 she has a Research position from the National Scientific and Technical Research Council (CONICET). Her current research interests are focussed on autophagy and phosphoinositide signaling linked to growth and development in bryophytes.
---
Yunqing Yu: The morphological diversity and underlying genetics of abscission zones in grasses
Yunqing Yu is a research scientist in Dr. Toby Kellogg's lab at the Donald Danforth Plant Science Center. She also has served as an Assistant Features Editor with Plant Physiology since 2018. She is interested in studying the molecular mechanisms underlying plant diversity and evolution. In Dr. Kellogg's lab, she is leading a project studying the genetic basis of abscission zone development in grasses, as well as using a combination of molecular, genetics, microscopy, and informatics techniques to understand the underlying mechanisms controlling seed shattering in various grass species.
---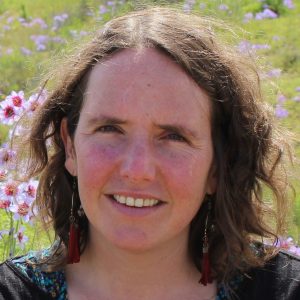 Francisca Diaz: Present and past relations between plant diversity and climate change in the Atacama Desert
Francisca is a Chilean researcher now working as a postdoc in Rodrigo Gutierrez laboratory at the Pontificia Universidad Católica de Chile. She did her PhD in Ecology, specifically working in paleoecology. Francisca is interested in understanding the relationship between plant distributions and present and past climate in the Atacama desert. During her postdoc, she started to use environmental DNA to recover hidden plant diversity, and then she went to New Zealand to learn how to extract ancient DNA from Atacama plant old remains.
---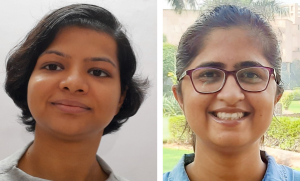 Kumud Saini and Aditi Dwivedi: Transcriptional landscape in a changing environment across evolutionarily diverged plant species
Kumud Saini has a PhD in Plant Biology from the University of Antwerp, Belgium, where her work focussed on auxin regulation of leaf growth and development in Arabidopsis. She has a master's degree in Plant biology and biotechnology from the University of Hyderabad and a bachelor's from Delhi University. Currently, she is a post-doc in the lab of Dr. Aashish Ranjan at NIPGR, New Delhi, where she focuses on 1) integrating environmental cues to developmental signals, 2) deciphering conserved molecular networks in diverse plant species, and 3) studying the impact of high ambient temperature on leaf initiation and growth at the cellular and molecular level. Her interest lies in studying plant adaptations to high temperatures using physiological approaches and through cell-specific transcriptome and translatome studies. Other than research she likes to spend her time on science illustrations and making oil paintings.
Aditi Dwivedi, a PhD student in the lab of Dr. Aashish Ranjan at National Institute of Plant Genome Research (NIPGR) New Delhi, is fascinated by plant developmental responses under changing environmental conditions. She obtained her Masters in Plant Biotechnology from Sam Higginbottom University of Agriculture, Technology, and Sciences. She developed an interest in environmental signaling in plants during her dissertation at National Botanical Research Institute, Lucknow. Her PhD work primarily focuses on comparative investigation of plant developmental changes under changing light and temperature conditions for phylogenetically different plant species using transcriptomics and gene regulatory networks. She aims to use the knowledge gained from her research to develop climate-smart crop plants.
---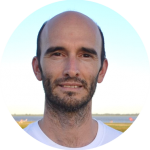 Moderated by Javier Moreno
Javier studies plant-herbivore interaction and associated transcription factors controlling the plant-inducible response in Arabidopsis and Marchantia polymorpha. He is currently a Researcher (CONICET) and Adjunct Professor at the National University of Litoral in Argentina. He was a visiting researcher at Michigan State University (USA) and is currently an Associate Feature Editors at Plant Physiology.
This webinar is freely available thanks to the support of the American Society of Plant Biologists. Join Today.