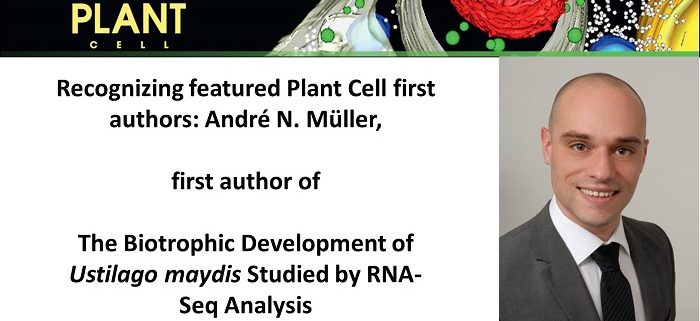 Current Position: Project Manager, GSK Vaccines GmbH, Marburg
Education: PhD in Molecular Phytopathology, Department of Organismic Interactions, Max Planck Institute for Terrestrial Microbiology, Marburg, Germany. Diploma in Biology at Technical University Kaiserslautern, Germany.
Non-scientific Interests: Cooking, reading, mountain biking
Brief bio sketch: I started my career by investigating fungicide resistance mechanisms in Botrytis cinerea. During my doctoral thesis, I focused on the functional characterization of the Ustilago maydis effector protein Pit2. As a Postdoc, I continued to work on molecular mechanisms in the U. maydis–maize interaction before I moved to RWTH Aachen University, where I focused on the investigation of the Phakopsora pachyrhizi–soybean interaction. Currently, I am working as a project manager in the pharmaceutical industry in the area of vaccine manufacturing.