Parenting & Scientific Training
Recorded Tuesday, June 16, 2020
About This Webinar
In this webinar, organized by ASPB's Women in Plant Biology Committee, our panelists discuss challenges, resources, tips, and opportunities for scientists in training who are also parents or considering starting a family. 
This webinar is freely available thanks to the support of the American Society of Plant Biologists. Join Today.
---
PANELISTS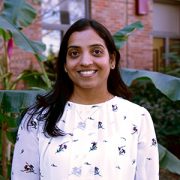 Satya Swathi Nadakuduti, PhD
Assistant Professor in the Department of Environmental Horticulture at University of Florida
Dr. Nadakuduti received her Ph.D. in Plant Breeding, Genetics and Biotechnology from Michigan State University. Her group is interested in understanding plant specialized metabolism, identifying compounds that have potential for applications in agriculture and have pharmaceutical value. Her research program integrates multi-disciplinary approaches, such as biochemistry, genomics, gene discovery and functional characterization to understand the molecular mechanisms underlying the biosynthesis of these compounds. 
Lucas McKinnon, PhD
Lucas received his Bachelor's degree in Biological Sciences in 2013 from UC Davis, during which time he developed a passion for studying plants and the mechanistic basis for molecular events in cells. During his undergraduate career, he also spent time gaining research experience in the field of plant cell wall structure and metabolism. After earning his B.S. degree, Lucas started a Plant Biology PhD program and joined the lab of Dr. Kentaro Inoue where he studied the processing of nuclear-encoded chloroplast proteins with an emphasis on the biochemistry of proteins containing redox-active cysteine residues. Lucas continued to develop his scientific and professional skills under the intense mentoring style of Dr. Inoue, but following the birth of his first son in September 2014 he also began learning about the challenge and associated stresses of juggling the demands of PhD-level research with those of having a family. The following five years were marked by many ups and downs, including advancing to candidacy, the tragic passing of Dr. Inoue, the birth of his second son in 2018, struggling to figure out how to write a scientific research article, publishing that article in The Plant Cell, and finally earning his PhD in Plant Biology in March 2020. 
Kelly Gillespie, PhD
Global Corn Crop Efficiency R&D Portfolio Lead at Bayer Crop Science
Kelly got her bachelor's degree at Knox College, a small liberal arts college in Illinois. She then moved on to do a PhD with Lisa Ainsworth at the University of Illinois. She did a postdoc at the Danforth Center before moving to Monsanto in 2011. Since then, Kelly has held positions of increasing responsibility across Biotechnology, Breeding, and now manages the Global Corn Crop Efficiency portfolio across R&D for Bayer Crop Science. 
Scott Warner 
PhD candidate, Department of Plant Biology, Michigan State University
Scott is a dendrochronologist and field botanist who studies the past, present, and future of tree rings and climate in the Great Lakes Region. He has a young, expanding family and looks forward to discussing the challenges and joys of parenting in grad school.
---
MODERATOR 
Eva M. Farré, PhD
Associate Professor, Department of Plant Biology, Michigan State University.
Research in the Farré lab focuses on understanding the function of circadian clocks in photosynthetic organisms. Before joining the faculty at MSU, she completed a PhD at the Max-Planck Institute for Molecular Plant Physiology and the University of Postdam in Germany and a postdoc at The Scripps Research Institute and the University of California, San Diego. At MSU Eva teaches a large Cell and Molecular Biology introductory course. She is a member of the Women in Plant Biology Committee at ASPB and reviewing editor for Plant Direct. 
---
---
This webinar is freely available thanks to the support of the American Society of Plant Biologists. Join Today.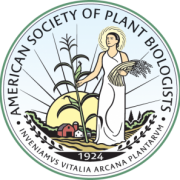 Join the ASPB Women in Plant Biology Network on Plantae