Plantae Webinar: Launch and advance a career in science without a PhD 
Recorded Thursday, April 22nd
About This Webinar
Many of our career conversations focus on what's next after a plant science PhD, but there are other ways to be extremely successful in this field without a doctorate. In our next Plantae Webinar, our panelists will discuss how to land a job in science after receiving a BS or MS degree, the best ways to gain skills and network in your current role, and how to gain leadership skills and move into management roles without a PhD. 
In this webinar, hosted by the American Society of Plant Biologists Women in Plant Biology Committee, five panelists will share how they have pursued diverse careers in industry, non-government organizations, science writing, and science policy. They will reflect on their experiences and share insights for career development. Current students, graduates, and advisors are encouraged to attend!
PANELISTS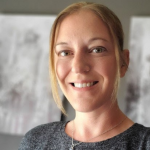 Annie Heiliger is a genetics research scientist at Cargill Specialty Oils (Global Edible Oil Solutions), who researches and introgresses traits that are involved in fatty acid biosynthesis. She uses quantitative genetics, traditional breeding methods, and statistics to introduce desirable traits that help produce and improve oil profile and yield in Brassica napus (canola) hybrids. Annie received a BA in Psychological Sciences (1996-2002) at Purdue University and a BS in Microbiology (2007-2009) at Colorado State University (CSU). During her B.S. at CSU, she worked as an Undergraduate Research Assistant in Dr. John McKay's Evolutionary Biology lab. This experience cultivated her love for plant science that led her to procure a research assistantship in plant breeding and genetics at CSU. She went on to further her education with a MS in plant breeding and genetics (2010-2012) and interned with Cargill while pursuing her masters degree.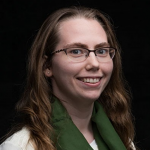 Courtney Leeper currently serves as the writer/copy editor at Noble Research Institute in Ardmore, Oklahoma. In her role, she helps researchers, educators, and consultants communicate science-based information to farmers and ranchers as they regenerate the health of their grazing lands. She edits everything from scientific manuscripts to organizational event promotions, and her writing ranges from technical to magazine feature stories. In July, she will embark on a new journey as a freelance writer and editor. Courtney earned her bachelor's degree in science and agricultural journalism from the University of Missouri in 2014 and is one class away from completing her master's degree in English and creative writing.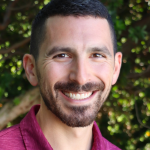 Kyle Freedman is a project manager who has over 10 years of experience and is currently a part-time Project Operations & Technical Specialist at RTI International, an independent non-profit research institute. In this role, Kyle manages project contracts, budgets, procurements and gives technical inputs for international development projects valued up to $74 million in food security and agriculture for government donors. Project management is a rewarding career that provides opportunities for growth in technical and operational areas, international travel, cross-sectoral collaboration, and flexible work-life balance. He earned his BA in Philosophy at the University of North Carolina, Chapel Hill. During his senior year of his BA, he interned for an international education company and worked his way up to Associate Director position after 6 years. Using his international education management experience, he switched to working at RTI International as a project associate in their International Education division and has worked with USAID. Through this role, he began to develop an interest in agriculture in developing countries and moved to the Food Security and Agriculture division as a part-time project manager while studying for his masters degree in international agricultural development at UC Davis. 
Andrew Foudree is a Senior Research Associate in the R&D division at Corteva Agriscience, who is focused on creating new valuable seed traits. In this role, he is given a good amount of autonomy with respect to which projects he takes on and how he reports to management. He earned his BS in Microbiology from the University of Minnesota in 2001 and MS in Plant Biology at Iowa State University in 2012. Following his degree in Plant Biology, he realized that he loved plant science research and continued to pursue a job in plant research at Corteva. His work involves the management of pipeline data storage in relational databases and direct reporting from those locations. This means that he uses a significant number of software applications to guide decisions as to which transformation events will progress and to what extent they will be tested in the field. Outside of his career, he enjoys boating, camping, fishing, and hunting with his family. Andrew is also an environmentalist at heart and supports the direction of his company towards sustainable agriculture.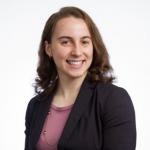 Eliana Perlmutter is a key member of the Lewis-Burke advocacy team.  She uses her background in science, technology, and government, paired with a passion for clear communication and creative problem-solving, to cover a portfolio that spans topics such as environmental science, energy, and STEM education.  She has in-depth knowledge about science programs at the Department of Interior (DOI), research and education opportunities at the National Science Foundation (NSF), and works with clients on STEM programs spanning the government's research agencies.  Eliana actively engages with coalitions on behalf of clients to advocate growing funding to support federal science agencies. Eliana discovered her passion for the intersection of these areas as a Policy Intern for the American Geosciences Institute (AGI), where she tracked policies and legislation of importance to the geosciences community.  She also gained legislative experience as an intern in the offices of Massachusetts Congressmen Joseph P. Kennedy III and James P. McGovern. Eliana studied geosciences and engineering at Smith College. A native of Massachusetts, Eliana gained business experience in the marketing and promotion offices of the Boston Red Sox.  In her spare time, she enjoys exploring the outdoors and learning circus arts.
MODERATORS 
Sabrina Chin, Postdoctoral Fellow at the University of Wisconsin, Madison, ASPB Women in Plant Biology Committee member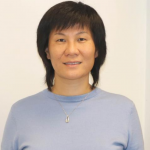 Li Tian, Associate Professor in the Department of Plant Sciences at the University of California, Davis, ASPB Women in Plant Biology Committee member 
---
This webinar is freely available thanks to the support of the American Society of Plant Biologists. Join today.