What Happens after Manuscript Submission?
Recorded Friday, March 6, 2020

About This Webinar
In one of our recent webinars, Mary Williams discussed how to prepare your manuscript for publication. But what happens next? 
In the second webinar of this series, Jon Munn, Jennifer Regala, and Mary Williams discussed how your manuscript is reviewed, from initial submission to final acceptance. The goal is to demystify this process and help early-career researchers understand how to ensure that it goes smoothly. They describe the author's roles at various stages of the review process, how editors and reviewers are solicited, how a decision is reached, how authors should respond to reviewer comments, the science editing process, and more. Finally, they discuss how ASPB helps authors to promote the work they publish in our journals through first author profiles and social media posting. 
This webinar is freely available thanks to the support of the American Society of Plant Biologists. Join Today.
---
SPEAKERS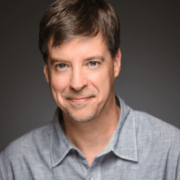 Jon Munn 
ASPB Production Manager, Plant Physiology
Jon Munn is the Production Manager for ASPB's Plant Physiology Journal, a position he has held since 2004. Jon earned his degree in English from the University of Maryland Baltimore County, where he served as a tutor in the Writing Center. He began his career on the editorial staff in the publications department of Campus Concepts, a college marketing company, and later worked as a production manager on a number of scholarly publications at Wolters Kluwer. Jon is one of the staff members who operate the @PlantPhys Twitter account and is always eager to like and re-tweet people who engage with the Journal.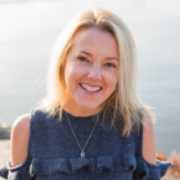 Jennifer Regala 
ASPB Managing Editor 
Jennifer Regala is the Managing Editor of ASPB's journals The Plant Cell and Plant Physiology. After graduating from the University of Maryland, College Park, with a degree in Journalism, she worked at a Washington, DC-based trade association. She then began her scholarly/technical/medical publishing (STM) career at Cadmus Journal Services in Linthicum, MD, working on multiple society journal titles. She spent some time as a freelance STM copyeditor before landing at Sheridan Journal Services, first as a Production Specialist, then a Senior Production Specialist, and finally a Publishing Services Group Leader. After a brief career detour in real estate management with Coldwell Banker Residential Services, Jennifer is back where she belongs – in the STM world as the Managing Editor at ASPB. Jennifer is active on Twitter (@JRegala_ASPB) and encourages the plant biology community to follow the accomplishments of ASPB's amazing authors on Twitter: @ThePlantCell, @PlantPhys, and @PlantDirectJ.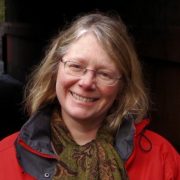 Mary Williams, PhD
ASPB Features Editor, The Plant Cell
Mary received her Ph.D. in Plant Molecular Biology from Rockefeller University. From 1995 to 2009 she was a Professor of Biology at Harvey Mudd College, a liberal arts college of science and engineering. In 2009 she joined The Plant Cell as the developer of Teaching Tools in Plant Biology. In addition to her editorial role at The Plant Cell, she mentors students through the Plantae platform; edits Plant Science Research Weekly; and gives workshops on writing, teaching and communicating at conferences and universities. Mary is very active on Twitter as @PlantTeaching.
---
MODERATOR 
Suresh Damodaran, PhD
Postdoctoral Research Associate, Washington University in St. Louis
Suresh Damodaran is a postdoc at Washington University in St. Louis. He obtained his bachelor's degree from SRM University in India and moved across the world to complete his Ph.D. at South Dakota State University (Brookings, SD). During graduate school, he identified regulators involved in local auxin biosynthesis during root nodule formation in soybean. With a continued interest in plant developmental biology and auxin, he is currently working in Dr. Lucia Strader's lab, studying the role of auxin precursor indole-3-butyric acid (IBA) in plant development. He is active on Twitter @sureshdamod and Plantae, where he strives to learn and to communicate with others who share his scientific interests.
---
This webinar is freely available thanks to the support of the American Society of Plant Biologists. Join Today.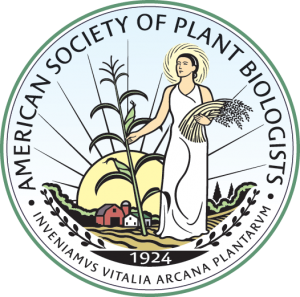 If you would like to sponsor an upcoming webinar please contact community@plantae.org
---