A collective of young plant scientists, known as GeneSprout Initiative, share their research in a December webinar series.
What is GeneSprout Initiative?
GeneSprout Initiative is a collective of young plant researchers based in the Netherlands and Belgium. We want to increase public engagement and awareness about New Plant Breeding Techniques (NPBTs) and their significance in agriculture. We provide open access information so that people can shape a truly informed opinion on the future of agriculture. We do this by bringing the fascinating world of plant science to the public and by inspiring people to be part of the conversation.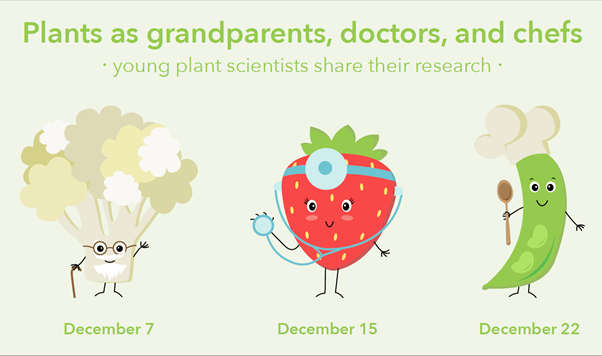 What is their December webinar series about?
What did the food on our plates look like hundreds of years ago? Do plants need to go to the doctor when they get sick? What do plants eat and why do we eat them? We encounter plant science on a daily basis, yet we rarely stop and wonder about this. In our first webinar, "Plant breeding and its history" (December 7, 2020) we connect the history of plant breeding with new plant breeding techniques. What did bananas, carrots, cauliflower, and corn look like before we optimized them to our liking and how do we plan on improving them even more? In the second webinar, "Plant health and their medicines" (December 15, 2020), we will talk about how we can keep our crops free from pests and diseases. Even without our help, plants can protect themselves against certain natural enemies. The plant-made pesticides that make this possible might even be beneficial for us! In our last webinar, "Plants for human health" (December 22, 2020), we will zoom in on how plants can contribute to our health. We explain how new plant breeding technologies can help in providing everyone with enough good quality food while making agriculture more sustainable in our rapidly changing world.
With this webinar series, we want to share our passion for several exciting plant science topics with anyone who's interested, scientists and non-scientists alike.
Register by following the links below
If you want to know more about GeneSprout Initiative, you can find us here: