When: Monday, November 1, 2021
10 AM PDT (UTC-7) | 12 PM CDT (UTC-5) | 1 PM EDT (UTC-4)
About This Webinar
This webinar, which is being organized by the ASPB Early Career Plant Scientists Section Subcommittee on Equity Diversity and Inclusion, will facilitate a discussion on the grave impact that COVID has had on mental health; how universities, institutions, and funders have helped to mitigate that impact; and whether those changes have had any effect. The expectation is that these discussions will enable students and postdocs to better understand how their institutions might serve them, as well as providing resources and guidance about how to ask their institutions to provide better service in terms of mental health and wellness.
SPEAKER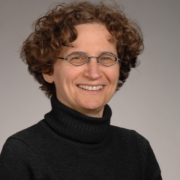 Dr. Sharon Milgram, Director, Office of Intramural Training & Education · National Institutes of Health
Dr. Sharon Milgram received a BS degree in Physical Therapy from Temple University and a PhD in Cell Biology from Emory University. She completed postdoctoral training at The Johns Hopkins University before joining the faculty at The University of North Carolina at Chapel Hill. There, she rose to the rank of Professor in the Department of Cell & Developmental Biology. Dr. Milgram served as the Associate Director of the Medical Scientist Training Program, Director of the Interdisciplinary Biomedical Sciences Graduate Program, and the Director of the Summer Undergraduate Research Experience program. In 2007, she joined the NIH Office of the Director as the Director of the Office of Intramural Training and Education (OITE) where she directs a trans-NIH Office dedicated to the career advancement of over 5,000 trainees. Dr. Milgram lectures widely on science careers, mentorship, leadership, and management in research environments. She lives in Takoma Park, MD with her wife and son.
MODERATOR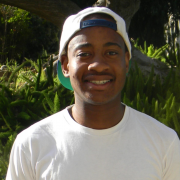 Patrick Thomas is currently a PhD candidate at the University of California-Riverside and head of ASPB's Early Career Equity, Diversity, and Inclusion Subcommittee. He was originally from Long Island. His interest in plant biology was initiated at a high school science research lab focused on agriscience. He attended Penn State University where he majored in Agricultural Science with minors in Plant Pathology and Agronomy. His research is focused on identifying the mechanism of whitefly resistance in alfalfa. After graduating, he hopes to eventually work in the non-profit/NGO sector addressing issues related to food insecurity. 
---
This webinar is freely available thanks to the support of the American Society of Plant Biologists. Join today.