Gene Editing and its Applications

Recorded Thursday, April 28, 2022
About This Webinar
Recent advancements in gene editing provide unprecedented tools for plant biology research and offer unlimited potential for improving existing crops and de novo domesticating new crops. The Plant Physiology Focus Issue on Gene Editing and Its Applications, published April 2022, presents the latest technological innovations in gene editing, addresses challenges in using the technology in both basic and applied plant biology research, and provides perspectives on future developments of the field. The issue is available here.
Organized by Focus Issue editors Jiming Jiang, Holger Puchta, Kan Wang, and Yunde Zhao, this webinar features speakers Yao-Cheng Lin, Xiaolan Zhang, Ryozo Imai, and Heriberto Cerutti sharing their findings from their work appearing in this Focus Issue.
---
SPEAKERS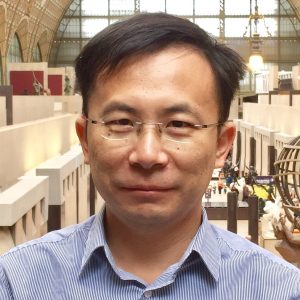 Yao-Cheng Lin: DNA-free CRISPR-Cas9 gene editing of wild tetraploid tomatoes Solanum peruvianum using protoplast regeneration
Yao-Cheng Lin is an assistant research fellow and principal investigator at the Agricultural Biotechnology Research Centering, Academia Sinica. He obtained a PhD in plant biotechnology and bioinformatics from Ghent University and worked as a staff scientist at VIB-UGent Center for Plant Systems Biology in the laboratory of Yves Van de Peer to study plant genome evolution. In his own group, he uses bioinformatic and genomic to investigate the gene expression and genome regulation of crops under abiotic stress, as well as during tissue regeneration. Yao-Cheng is interested in applying genomics to crop improvement for sustainable agriculture. (https://doi.org/10.1093/plphys/kiac022)
Xiaolan Zhang: Application of gene editing in cucumber
Xiaolan Zhang is a professor of vegetable sciences at China Agricultural University. She received her BS/MS from China Agricultural University and PhD from University of Georgia. For her postdoctoral research, she worked with Elliot Meyerowitz at Caltech on flower development in Arabidopsis. In her own lab, the main research focus on the molecular mechanisms of shoot branching and fruit shape variation in cucumber. The purpose of her research is to develop molecular breeding tools to create new cucumber varieties with ideal shoot architecture and superior fruit quality. (https://doi.org/10.1093/plphys/kiab377 and https://doi.org/10.1093/plphys/kiac158)
Ryozo Imai: No culture, no DNA, and no-time-to-waste method for crop genome editing
Ryozo Imai is a group leader in Japan at the National Agriculture and Food Research Organization (NARO) and a professor at University of Tsukuba. He received his BS in chemistry from Waseda University and PhD in microbiology from the University of Tokyo in 1990. He worked as a postdoctoral fellow with Elizabeth Bray at UC Riverside, where he studied ABA and drought stress tolerance, and with Yuji Kamiya at RIKEN where he studied GA biosynthesis. He started his own lab at Hokkaido Agricultural Research Center, Sapporo in 1997. Since then, his research has been focused on plant cold hardiness and proteins involved in freezing and chilling stress tolerance such as cold shock domain proteins. Currently he is leading a group at the Institute of Agrobiological Sciences, NARO focusing on crop genome editing. (https://doi.org/10.1093/plphys/kiab570)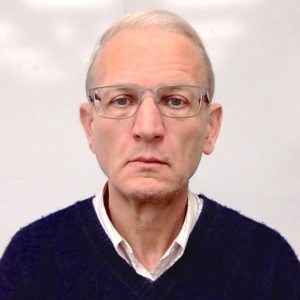 Heriberto Cerutti: Co-targeting strategy for precise, scarless gene editing with CRISPR/Cas9 and donor ssODNs in Chlamydomonas
Heriberto Cerutti is a professor in the School of Biological Sciences and the Center for Plant Science Innovation at the University of Nebraska-Lincoln. His research focuses on the molecular mechanisms of epigenetic gene silencing in eukaryotes, particularly in microalgae. Gene expression is influenced by the proteins that package the DNA, by enzymes that modify these proteins or the DNA itself, and by RNA-mediated mechanisms (e.g., RNA interference). The lab uses a combination of cell biology, genetics, and genomics approaches to gain insights into mechanisms of post-transcriptional gene silencing mediated by small RNAs and of transcriptional gene silencing mediated by post-translational histone modifications. (https://doi.org/10.1093/plphys/kiab418)
---
MODERATOR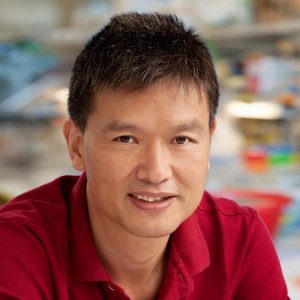 Yunde Zhao, Plant Physiology Editor-in-Chief
Yunde Zhao is a professor in the Section of Cell and Developmental Biology at the University of California, San Diego. He received his PhD in biochemistry from the University of Michigan and his postdoctoral training in plant genetics at the Salk Institute, where he was a Howard Hughes Medical Institute Fellow of the Life Sciences Research Foundation.