Plant Cell Webinar: Plant Responses to Abiotic Stress
Celebrating the January 2023 Focus Issue on Climate Change and Plant Abiotic Stress
Recorded Tuesday, February 7, 2023,
About This Webinar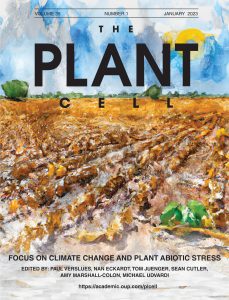 In many regions of the world, climate change is leading to increased exposure to abiotic stresses for plants as well as humans and other animals. The most obvious effects are warmer temperatures, more frequent episodes of extreme heat, increased drought conditions, and desertification, and in some regions, more frequent and extreme storms and flooding. The January 2023 Focus Issue of The Plant Cell spotlights research focusing on the biology of plant response to abiotic stresses, as well as more applied research aimed at mitigating the negative effects of climate change.
Focus Issue editors Nancy Eckardt, Sean Cutler, Thomas Juenger, Amy Marshall-Colon, Michael Udvardi, and Paul Verslues have organized two webinars to celebrate this topic. This first webinar features speakers Leia Colin, Sophie Filleur, and Yong-Fei Wang and Yan-Qiu Tan, who shared findings from their work appearing in this focus issue. The webinar is hosted by Plant Cell Features Editor Nancy Eckardt and moderated by Assistant Features Editor Mariana  A.S. Artur.
A second webinar with additional presentations on plant breeding for climate resilience will be held on February 22, 2023 at 7:00 AM EDT (Noon GMT). Register here. 

---
SPEAKERS
Leia Colin: The cell biology of primary cell walls during salt stress
Leia Colin is an early career researcher working as a postdoctoral researcher in Staffan Persson's group at Copenhagen University. Her current work focuses on plasma membrane-cytoskeleton anchoring mechanisms. As a cell biologist with a strong interest in plant development, Leia is interested in microtubule-associated proteins and their role(s) in plant biology. Before her postdoc, Leia did her PhD in Olivier Hamant's group (Lyon, France), where she investigated how the cell cortex contributes to mechano-transduction during plant development. Using interdisciplinary methods, her PhD work has contributed new insights about the impact of mechanical forces on microtubule organization at the cellular scale. She will describe work presented in her article "The cell biology of primary cell walls during salt stress."
Sophie Filleur: Function of the nitrate vacuolar transporter CLCa in adjusting nitrogen use efficiency in Arabidopsis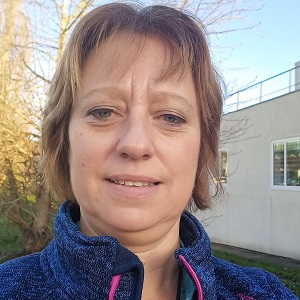 Sophie Filleur is an assistant professor of plant biology at the Université Paris Cité, carrying out her research at the Institute for Integrative Cell Biology (I2BC) on Université Paris-Saclay campus. She received a PhD from the University of Pierre and Marie Curie and worked as a post-doctoral researcher at the Lancaster University (UK). She has a longstanding interest in nitrate transporters and nitrate signaling in Arabidopsis. She was one of the pioneers in the characterization of the molecular mechanism involved in nitrate uptake by plant roots. Her research is currently focusing on the function of plant cell vacuoles in adjusting anion homeostasis, nitrogen and water use efficiencies.  She will present work describe in her article "Proton exchange by the vacuolar nitrate transporter CLCa is required for plant growth and nitrogen use efficiency."
Yong-Fei Wang and Yan-Qiu Tan: ABA-activated Ca2+ channels required for ABA-induced stomatal closure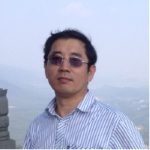 Yong-Fei Wang is a professor at the CAS Center for Excellence in Molecular Plant Sciences, Shanghai, China. He received a PhD (Botany) from China Agricultural University in 2002 and worked as a post-doctoral researcher from 2003-2009 at the University of California, San Diego. He started his laboratory at CAS in 2009. His group is working in the field of ion signaling and nutrients in plants.
Yan-Qiu Tan is a research assistant in Dr. Yong-Fei Wang's laboratory at the CAS Center for Excellence in Molecular Plant Sciences, Shanghai, China. She joined Dr. Wang's group in 2012 as a PhD student, and graduated in 2017. She continued to work in the laboratory as a research assistant after graduation. Her work focusses on Ca2+ signaling in plants. She identified the Ca2+ channels essential for root hair development two years ago, and more recent work revealed that multiple CNGC family members are involved in the ABA regulation of stomatal movement as ABA-activated Ca2+ channels in guard cells in Arabidopsis. They will present findings from their paper "Multiple cyclic nucleotide-gated channels function as ABA-activated Ca2+ channels required for ABA-induced stomatal closure in Arabidopsis."
---
MODERATOR
Mariana A.S. Artur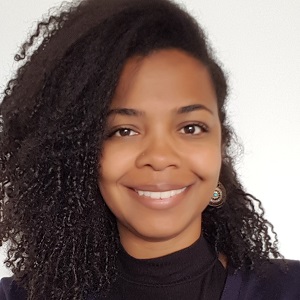 Mariana is a postdoctoral researcher at Wageningen University (the Netherlands) in the group of Prof. Leónie Bentsink. Her main research interest is on understanding how plants survive cellular desiccation. During her PhD at Wageningen University and postdoc at Utrecht University she investigated the evolution and molecular physiology of desiccation tolerance in seeds and resurrection plants, and the regulation of tomato root exodermis suberization, respectively. In 2020 Mariana received a personal grant from the Dutch Research Council (NWO-Talentprogramma Veni ENW 2020) to study the regulation of desiccation tolerance and of protective Late Embryogenesis Abundant (LEA) proteins in developing seeds. She is now also involved in the Seeds for the Future Initiative to contribute with teaching and bridging fundamental and applied seed research at Wageningen University.
---
HOST
Nan Eckardt, Senior Features Editor, The Plant Cell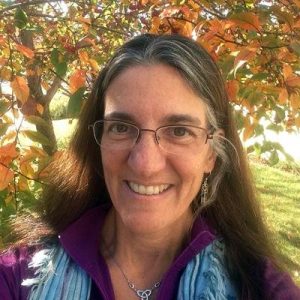 Nan completed her PhD in Plant Physiology at Penn State University. She carried out postdoctoral research at the University of Illinois, Oxford University (UK), and Penn State, focusing on photosynthesis and plant response to abiotic stress. As a research associate at Penn State from 1998-2000, she was co-principal investigator on an NSF Plant Genome award (Tools for Plant Functional Genomics) and worked on developing DNA microarray technology and conducting experiments and large-scale data analysis on transcriptomics of plant response to biotic and abiotic stress. Nan loves language and writing almost as much as plant biology, so an editorial position with The Plant Cell was a perfect fit. She took the position of News and Reviews Editor in 2000 and has been Senior Features Editor since 2009 and a Senior Editor for the Large-Scale Biology section since its inception in 2011. Nan also handles peer review of review articles and letters to the editor, manages The Plant Cell assistant features editor program, and oversees the scientific editing of accepted manuscripts.