Plant Cell Webinar: Crop Breeding for Climate Resilience
Celebrating the January 2023 Focus Issue on Climate Change and Plant Abiotic Stress
Recorded Wednesday, February 22, 2023

About This Webinar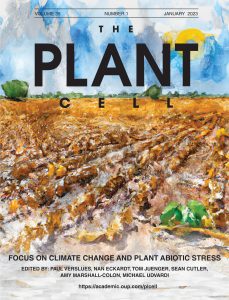 In many regions of the world, climate change is leading to increased exposure to abiotic stresses for plants as well as humans and other animals. The most obvious effects are warmer temperatures, more frequent episodes of extreme heat, increased drought conditions, and desertification, and in some regions, more frequent and extreme storms and flooding. The January 2023 Focus Issue of The Plant Cell spotlights research focusing on the biology of plant response to abiotic stresses as well as more applied research aimed at mitigating the negative effects of climate change.
Focus Issue editors Nancy Eckardt, Sean Cutler, Thomas Juenger, Amy Marshall-Colon, Michael Udvardi, and Paul Verslues have organized two webinars to celebrate this topic. This second webinar features speakers Jesse Lasky, Damaris Odeny, and Andrew Bowerman and Barry Pogson, who shared findings from their work appearing in this Focus Issue. The webinar is hosted by Plant Cell Features Editor Nancy Eckardt and moderated by Assistant Features Editor Kutubuddin Ali Molla.
---
SPEAKERS
Jesse Lasky: Genotype–environment associations to reveal environmental adaptation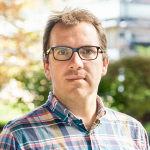 Jesse Lasky received his AB in Biology from Kenyon College. He received his PhD in ecology, evolution & behavior from University of Texas at Austin. He was a postdoctoral fellow at Columbia University. He has been a faculty member in biology at Pennsylvania State University since 2015.
Damaris Odeny: Genomic resources for orphan crops and enhancing climate resilience through crop wild relatives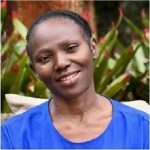 Damaris earned her PhD in plant genetics from the University of Bonn (Germany) and completed post-doctoral training from the Max Planck Institute for Plant Breeding Research in Cologne (Germany). She is a plant molecular breeder with research experience in Africa, Asia, Europe, and USA, and has led and implemented genomics projects in cereals and legumes, including the development of genomic resources in several orphan crops. Damaris works closely with other disciplines from national, private, and international institutes to develop cutting-edge genomic resources for all ICRISAT mandate crops (sorghum, pearl millet, finger millet, groundnut, chickpea and pigeonpea). Damaris is also passionate about mentoring of young upcoming scientists and has successfully mentored more than 50 scientists in her career to date.
Andrew Bowerman and Barry Pogson: Abiotic stress targets for modern genetic manipulation
Andrew Bowerman has had a career based around aiming to improve the quality and reliability of yield in wheat. His PhD thesis (completed at the CSIRO and ANU) investigated grain endosperm starch biochemistry, examining how starch phosphate ester content altered starch processing qualities and affected germination and growth. He also worked on gluten polymer quality and grain carotenoid content using both conventional and GM means. His postdoctoral work has focused on dark respiration and energy use efficiency of wheat growth in an IWYP funded project and has branched into retrograde signaling for drought tolerance of wheat via the SAL1-PAP pathway.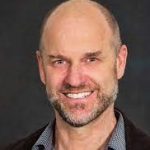 Barry Pogson FAA is the Director of the Australian Research Council Centre for Future Crops, which is focused on training the next generation in the new genetic technologies for improving crop yield and resilience in response to changing climates, inclusive of societal expectations. He is also an ARC Laureate Fellow in SynBio for developing "smart" crops that are higher-yielding and more resilient in both good and bad seasons by precisely switching on and off resilience. This work builds off his research, which has revealed pathways and process that regulate growth, development, photosynthesis and tolerance to drought, a process known as retrograde signaling.
---
MODERATOR
Kutubuddin Molla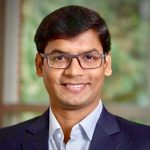 Kutubuddin Molla is a scientist at the ICAR-National Rice Research Institute, Cuttack, India. He completed his PhD on engineering rice plants for sheath blight disease resistance working with Swapan Datta and Karabi Datta at the University of Calcutta, Kolkata. During his Fulbright postdoctoral research tenure with Yinong Yang at the Pennsylvania State University (USA), he worked on developing plant genome editing tools. Kutub is currently interested in improving precise genome editing efficiency in plant systems. In addition, he uses advanced molecular biology and genome editing techniques to understand plant responses to biotic and abiotic stresses, and leads various projects on rice crop improvement through genome editing. He is passionate about science communication, loves to interact with students, and conducts outreach programs. He tweets (@Kutub_joy) about exciting new science. Apart from science, Kutub loves nature and advocates for communal harmony.
---
HOST
Nan Eckardt, Senior Features Editor, The Plant Cell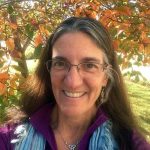 Nan completed her PhD in plant physiology at Penn State University. She carried out postdoctoral research at the University of Illinois, Oxford University (UK), and Penn State, focusing on photosynthesis and plant response to abiotic stress. As a research associate at Penn State from 1998-2000, she was co-principal investigator on an NSF Plant Genome award (Tools for Plant Functional Genomics) and worked on developing DNA microarray technology and conducting experiments and large-scale data analysis on transcriptomics of plant response to biotic and abiotic stress. Nan loves language and writing almost as much as plant biology, so an editorial position with The Plant Cell was a perfect fit. She took the position of News and Reviews Editor in 2000 and has been Senior Features Editor since 2009 and a Senior Editor for the Large-Scale Biology section since its inception in 2011. Nan also handles peer review of review articles and letters to the editor, manages The Plant Cell assistant features editor program, and oversees the scientific editing of accepted manuscripts.