Plant Cell Webinar: Celebrating the May 2022 Focus Issue on Plant Biotic Interactions
Plant Biotic Interactions (Part 2)

Recorded May 24, 2022.
 About This Webinar
As much as half of all the calories produced by plant crops is lost to pathogens. Efforts to strengthen plant immunity have led to a deeper understanding of how plants recognize and defend against pathogens while at the same time facilitating symbiotic interactions. Over the past several decades, key interactors on the pathogen side (effectors) and plant side (intracellular and cell-surface immune receptors) have been identified. With such major advancements in our molecular and cellular understanding of plant biotic interactions and the rapid acceleration in research on this topic, this Focus Issue on Plant Biotic Interactions is timely, and full of exciting new work that answers some long-standing questions, while raising many new ones.
Focus Issue editors Roger Innes, Dan Kliebenstein, Cris Argueso, Yangnan Gu, Libo Shan, Dorothea Tholl, and Mary Williams organized two webinars to celebrate this topic. This webinar features speakers Hana Zand Karim, Tesfaye Mengiste, and Zhongshou Wu sharing their findings from their work appearing in this Focus Issue. The webinar was hosted by Plant Cell editor Cris Argueso and moderated by Assistant Features Editor Thomas DeFalco.
Another webinar, Part 1, with additional presentations on plant biotic interactions was held on May 17, 2022, and similarly recorded and posted to YouTube.
---
SPEAKERS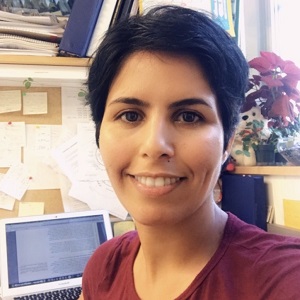 Hana Zand Karimi: Plant extracellular RNAs and their function in host induced gene silencing
Hana Zand Karimi is a postdoctoral research associate in the Department of Biology at Washington University in St. Louis, Missouri. She earned her PhD in plant molecular biology from Indiana University, Bloomington, where she studied plant and pathogen interaction in the laboratory of Roger Innes. Her PhD research project focuses on plant extracellular RNAs and their function in Host Induced Gene Silencing (HIGS). As a postdoc in Vierstra lab at Washington University, her research focuses on the role of autophagy-related pathways in cell secretion.
---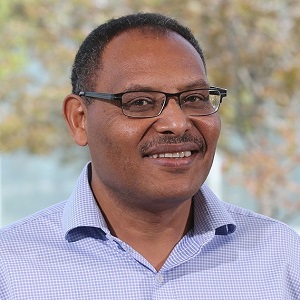 Tesfaye Mengiste: Broad spectrum fungal resistance in sorghum is conferred through a complex regulation of an immune receptor embedded in a natural antisense transcript
Tesfaye Mengiste is a professor of botany and plant pathology at Purdue University. He earned his BS in plant sciences from Haramaya University, Ethiopia, and MS in plant biotechnology from the University of London, England. He earned his PhD in plant molecular biology from Friedrich-Miescher Institute, University of Basel, Switzerland. He was named a Purdue University Faculty Scholar in 2015. Dr. Mengiste's research interests include Arabidopsis immune response signaling, including the role of receptor kinases, transcription regulators and co-regulators, and chromatin modification in pathogen resistance. In addition, his lab studies molecular mechanisms of tomato resistance to fungal pathogens especially Botrytis cinerea. More recently, he is involved in understanding mechanisms of resistance as well as genetic improvement of sorghum for resistance to fungal pathogens and the parasitic weed Striga hermonthica.
---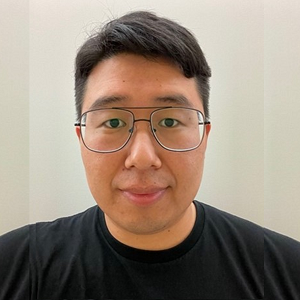 Zhongshou Wu: Helper NLR immune receptors in plant immunity
Zhongshou Wu is a postdoctoral fellow in Steve Jacobsen's lab at the University of California, Los Angeles. His research focuses on the connections between epigenetic modifications with DNA replication, repair, and transcription. He received his bachelor's and master's degrees in plant pathology at the Northwest A & F University in China. In 2015, he moved to Canada and did his PhD with Dr. Xin Li at the University of British Columbia. Zhongshou has focused on the downstream signaling pathways in plant immune system, and results from his research include the role of helper NLRs in both plasma-membrane localized and intracellular immune receptors-mediated immune responses and the identification of the E3 ligases SNIPER1/2 as master components regulating the homeostasis of intracellular immune receptors.
---
HOST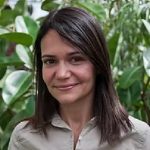 Cris Argueso, The Plant Cell Reviewing Editor
Cris Argueso is an Associate Professor at Colorado State University. Her lab focuses on how plant hormone networks and their crosstalk allow plants to grow while integrating multiple signals from the environment, with particular focus on plant hormones regulating plant immunity.
---
MODERATOR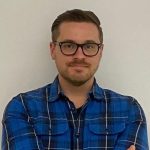 Thomas De Falco, The Plant Cell Assistant Features Editor
Thomas is a postdoctoral scientist working in Cyril Zipfel's lab. He completed his PhD at the University of Toronto (Canada) in the lab of Keiko Yoshioka, where he studied calcium signaling and the regulation of calcium-permeable channels. Following his PhD, he moved to The Sainsbury Laboratory (UK) to join Prof. Zipfel's group, which subsequently relocated to the University of Zurich (Switzerland), where he currently works on signaling downstream of cell surface immune receptors. From Sept 2022 he will start as an Assistant Professor at Western University (Canada), where his lab will work on the molecular mechanisms governing cell signaling in response to diverse stimuli.