Plant Cell Webinar: Celebrating the May 2022 Focus Issue on Plant Biotic Interactions
Plant Biotic Interactions (Part 1)

 Recorded Tuesday, May 17, 2022
About This Webinar
As much as half of all the calories produced by plant crops is lost to pathogens. Efforts to strengthen plant immunity have led to a deeper understanding of how plants recognize and defend against pathogens while at the same time facilitating symbiotic interactions. Over the past several decades, key interactors on the pathogen side (effectors) and plant side (intracellular and cell-surface immune receptors) have been identified. With such major advancements in our molecular and cellular understanding of plant biotic interactions and the rapid acceleration in research on this topic, this Focus Issue on Plant Biotic Interactions is timely, and full of exciting new work that answers some long-standing questions, while raising many new ones.
Focus Issue editors Roger Innes, Dan Kliebenstein, Cris Argueso, Yangnan Gu, Libo Shan, Dorothea Tholl, and Mary Williams have organized two webinars to celebrate this topic. This first webinar features speakers Peipei Qi, Yugo Kitazawa, and Margo Raffeiner sharing their findings from their work appearing in this Focus Issue. The webinar is hosted by Plant Cell editor Yangnan Gu and moderated by Assistant Features Editor Tatsuya Nobori. A second webinar with additional presentations on plant biotic interactions will be held on May 24, 2022.
SPEAKERS
Peipei Qi: A Ralstonia solanacearum effector targets TGA transcription factors to subvert salicylic acid signaling module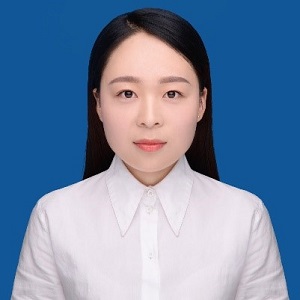 Peipei Qi is a PhD student in the department of plant pathology at Huazhong Agricultural University. She received her BS in animal and plant quarantine from Hunan Agricultural University. She started her research in 2018 in the laboratory of Professor Bo Li at Huazhong Agricultural University studying plant-microbe interactions and molecular mechanisms of plant innate immunity. In her project, she focuses on the molecular mechanisms of a Ralstonia solanacearum effector interfering with plant immunity in Arabidopsis and tomato. She joined Professor Xiao Yu's research group for her PhD study in 2020. Since then, the purpose of her research is to explore the signaling mechanisms of plant autoimmunity.
---
Yugo Kitazawa: A phytoplasma effector acts as a ubiquitin-like mediator between floral MADS-box proteins and proteasome shuttle proteins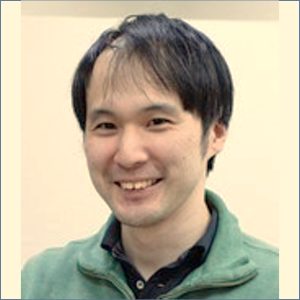 Yugo Kitazawa is an assistant professor at the Laboratory of Clinical Plant Science at the University of Tokyo, Japan. He obtained a PhD from the university in 2017 and worked as a postdoctoral fellow at the Laboratory of Plant Pathology in the university until April 2022. The purpose of his research is to elucidate pathogenic mechanisms of phytopathogenic bacteria. He studies the pathogenicity of phytoplasmas, which induce unique symptoms that dramatically change plant appearance such as phyllody, the transformation of floral organs into leaf-like structures.
---
Margot Raffeiner: The Xanthomonas type-III effector XopS stabilizes CaWRKY40a to regulate defense responses and stomatal immunity in pepper (Capsicum annuum)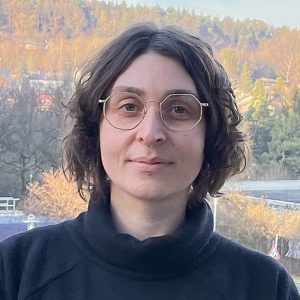 Margot Raffeiner is a postdoctoral researcher in the laboratory of Suayb Üstün at the ZMBP in Tübingen, Germany, where she studies selective autophagy mechanisms during plant-bacteria interactions within the ERC-funded project DIVERSIPHAGY. During her PhD, she worked with Frederik Börnke at the Leibniz-Institute of Vegetable and Ornamental Crops in Großbeeren, Germany, where she characterized the Xanthomonas campestris pv. vesicatoria (Xcv) type-III effector protein XopS. She discovered that Xcv uses XopS to prevent the closure of plant stomata in response to a pathogen attack, thus gaining an advantage in plant tissue invasion.
---
HOST
Yangnan Gu, The Plant Cell Reviewing Editor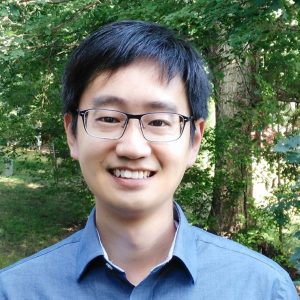 Yangnan Gu is an assistant professor in the Department of Plant and Microbial Biology at the University of California Berkeley. He has a longstanding interest in plant immunity and plant cell biology. His lab studies the nuclear envelope and emphasizes investigating the composition of plant nuclear membrane proteins and their versatile function in chromatin organization, gene expression, and stress/immune responses. His group also explores the specialization of different nuclear transport receptors in mediating nuclear shuttling of signaling cargos under various environmental conditions and its significance in determining specific immune responses in plant cells.
---
MODERATOR
Tatsuya Nobori, The Plant Cell Assistant Features Editor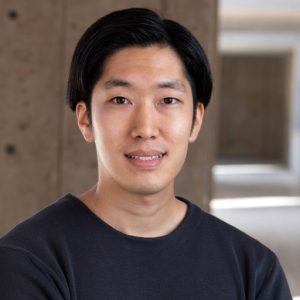 Tatsuya Nobori is an HFSP postdoctoral fellow in the lab of Joe Ecker at the Salk Institute in San Diego, California. He completed his PhD in 2019 in the group of Kenichi Tsuda at the Max Planck Institute for Plant Breeding Research in Cologne, Germany, where he established methods to analyze bacterial transcriptomes and proteomes in planta. His studies revealed how plants influence the responses of pathogens and microbiota. Tatsuya's current research goal is to understand plant-microbe interactions at the single-cell resolution. Beyond his own research projects, Tatsuya is broadly interested in host-microbe interactions and new genomics technologies. You can follow him on Twitter, @nobolly.