About this Webinar:
Dr. Chamovitz is a sought-after speaker and science commentator. His 2012 book What a Plant Knows has been published in 13 languages, was voted Top 10 in Amazon and is often referred to in discussions on plant senses and intelligence. He has been interviewed in newspapers and magazines around the world such as The Boston Globe, Scientific American, Ha'aretz (the daily paper of Israel), and Macleans, and also on BBC, NPR, and CBS, and has appeared on television news shows in Israel. He has given popular talks at venues such as the California Academy of Sciences, Harvard Arboretum and Seattle Town Hall.
Dr. Daniel Chamovitz, Dean, George S. Wise Faculty of Life Sciences Director, Manna Center for Plant Biosciences at Tel Aviv University
Daniel received his Ph.D. in Genetics from the Hebrew University of Jerusalem and was a postdoc at Yale University before accepting a faculty position at Tel Aviv University. Daniel was the founding director of the Program in Food Security and Safety at Tel Aviv University.
---
HOSTS
Rishi R. Masalia, a PhD candidate in John Burke's lab at the University of Georgia, Department. of Plant Biology and UGA Three Minute Thesis Finalist (2016). He splits time between researching the genetic mechanisms of drought resistance in sunflower, and perfecting the art of science communication. Rishi is a co-founder of both the Athens Science Café, and the Athens Science Observer , two organizations that facilitate faculty and student engagement with the Athens, GA community. He also serves as a UGA Graduate School spokesperson for the 3MT competition. More information about Rishi can be found at his website, or Twitter handle.
Mary Williams is Features Editor of The Plant Cell, and Editor of Teaching Tools in Plant Biology and Plantae. She Tweets about plant science at @PlantTeaching.
---
This webinar is free is freely available thanks to the support of the American Society of Plant Biologists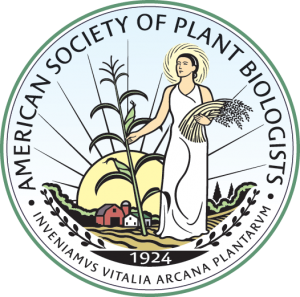 If you would like to sponsor an upcoming webinar please contact community@plantae.org
---