You Too Can Be On YouTube: Learn How to Create Engaging Science Communication Videos with Molly Edwards
Recorded February 2018 
About This Webinar:
Join the discussion with Molly Edwards, a graduate student in the Kramer Lab at Harvard University. With funding she received from ASPB's BLOOME grant, Molly produces and hosts a popular science education YouTube series, Science in Real Life. Our host, Rishi Masalia, will dive into the topic of creating effective and engaging science communication with Molly and discuss why this is important for the public.
Participants will 
Become familiar with the ins and outs of starting a YouTube channel
Learn about the ongoing process of figuring out who your audience is, what content to cover, and how to maximize audience engagement
Understand that advocating for social justice in STEM is an integral part of any science communication endeavor
---
SPEAKER
Molly Edwards
PhD candidate, Harvard University
Molly is a PhD candidate in the Kramer Lab at Harvard University, where she studies the development and evolution of columbine flowers. She is also the creator and host of Science in Real Life on YouTube.
---
MODERATOR
Rishi R. Masalia is a PhD candidate at the University of Georgia, where he studies the genetic mechanisms of drought resistance in sunflower. Rishi is an avid science communicator and serves as an ASPB graduate student ambassador. More information about Rishi can be found on his website or by following him on Twitter.
---
This webinar is free is freely available thanks to the support of the American Society of Plant Biologists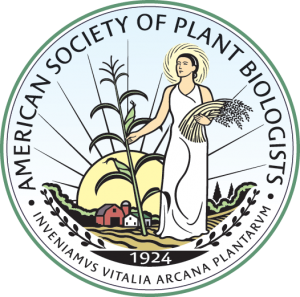 If you would like to sponsor an upcoming webinar please contact community@plantae.org
---