Self-Advocacy and Negotiation
Recorded October 2018
About This Webinar
How to advocate effectively for yourself, your ideas and project, or your group does not necessarily come naturally for many of us and can actually be very difficult depending on your personality, gender, or cultural norms. However, on the road to becoming a leader, mastering the skill of self-advocacy is critical. In this webinar, we'll explore tips and tricks to hone your skills and hear success stories from our panelists on ways to be assertive and negotiate effectively in different situations.
---
SPEAKERS

Robin Buell, PhD
Professor, MSU Foundation Professor & William J. Beale Distinguished Faculty, Department of Plant Biology at Michigan State University
Dr. C. Robin Buell joined the Department of Plant Biology of Michigan State University in October 2007 after spending 9 years at The Institute for Genomic Research. Her research program focuses on the genome biology of plants and plant pathogens, including comparative genomics, bioinformatics, and computational biology. Dr. Buell has an active research group composed of postdoctoral research fellows, research assistants, graduate students, undergraduate students, and high school interns and collaborates with scientists across the United States and throughout the world.

Cecilia Chi-Ham, PhD
Director, Innovation, Intellectual Property and R&D Strategy, HM.Clause
Dr. Cecilia Chi-Ham manages the global R&D strategy process for HM.CLAUSE a vegetable seed company and business unit of Limagrain Group. She also leads the company's intellectual property program. Cecilia oversees the UC Davis HM.CLAUSE Life Sciences Innovation Center, a business incubator for entrepreneurs. Prior to joining HM.Clause, she spent over 11 years at UC Davis developing international initiatives, like the Public Intellectual Property Resource for Agriculture, Seed Central, and UC Davis Chile, focused on transfer and commercialization of public-sector based agricultural technologies for humanitarian and commercial purposes

Staci Weaver
Senior Molecular Biologist, Seed Discovery at Dow AgroSciences and PhD student at Indiana University
Staci Weaver began working at Dow AgroSciences in 2012 as a molecular biologist managing genotyping pipelines supporting field nurseries and field trials around the world. She transitioned to Discovery R&D in 2014 where she led multiple projects relating to transgene expression in Arabidopsis thaliana and crops plants. Staci is also active in DAS community outreach programs supporting the corporate reputation in the community.
---
MODERATOR

Grace Ju Miller, PhD
Dean of the School of Natural and Applied Sciences, Taylor University
---
This webinar is free is freely available thanks to the support of the American Society of Plant Biologists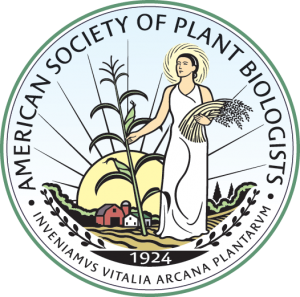 If you would like to sponsor an upcoming webinar please contact community@plantae.org
---