Plantae Webinar: What I Wish I had Known When I Started Grad School 
When: Tuesday, April 13th at 2 PM EDT
11 AM PDT (UTC-7)  | 1 PM CDT (UTC-5) | 2 PM EDT (UTC-4)
 About This Webinar
This semester, many graduate students are embarking on a new unprecedented journey. The ASPB Early Career Plant Scientists (ECPS) Section wants to connect new students with others who are going through similar experiences. In this webinar, our panelists, who have all recently made it through grad school, will have a discussion and share their experiences, tips, and lessons they've learned along the way. Come prepared with your questions for the panelists!  
PANELISTS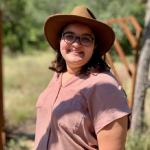 Karina Morales is a PhD candidate at Texas A&M University where her research focuses on understanding flowering time genetics in rice through diversity and genome editing. Prior to beginning her PhD, Karina received her MS in Plant Breeding from Texas A&M in 2018 and her BS in Biochemistry from Azusa Pacific University in 2016. During her time at Texas A&M, Karina has founded the Genome Editing Symposium and the Women of Ag Science Network to better support students and faculty on campus. Karina currently serves on the ASPB ECPS Diversity, Equity, and Inclusion subcommittee.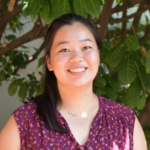 Helen Liu is a third year PhD candidate at the University of California, Berkeley. She is studying iron homeostasis in Prof. Sabeeha Merchant's lab using the freshwater alga, Chlamydomonas reinhardtii, and the halotolerant alga, Dunaliella. Helen is the Head of External Communications for the ASPB ECPS.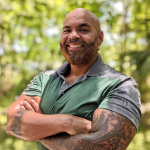 Jordan Dowell is a 4th year PhD candidate at the University of Central Florida and in transition to a postdoc position at the University of California, Davis. His research spans chemical ecology and comparative biochemistry, where he links machine learning and systems biology approaches to understand plant-biotic interactions across evolutionary and ecological scales.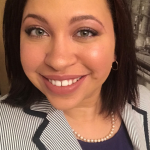 Brianna Griffin is a PhD candidate studying Plant Biology with a specialization in Predictive Plant Phenomics, at Iowa State University in Dr. Justin Walley's lab. Her work focuses on the role of the post-translational modification acetylation and how it impacts plant-pathogen interactions. Brianna grew up in Florida and first became interested in plant science in my undergraduate years at Florida State University where she worked in a maize genetics lab. Brianna is an ASPB Ambassador and serves on the ASPB Equity, Diversity, and Inclusion (EDI) Committee as well as the ECPS EDI Subcommittee.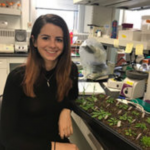 Katy McIntrye is currently finishing her PhD program in Cell and Molecular Biology in the Agricultural Biology department at Colorado State University. She is the chair of the ASPB Ambassador Alliance, a Member of the ASPB ECPS and ASPB Forward as well as the Early Career Representative for the ASPB Membership Committee.
MODERATOR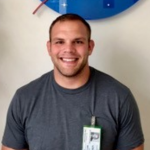 Al Meyers is a postdoctoral research fellow in Ohio University's Department of Environmental and Plant Biology. He is an ASPB Ambassador and currently the Vice-Chair of the ASPB ECPS section.
---
This webinar is freely available thanks to the support of the American Society of Plant Biologists. Join today.