When: Tuesday, November 16, 2021 
12 PM PST (UTC-8)  | 2 PM CST (UTC-6) | 3 PM EST (UTC-5)
About This Webinar
Plant biologists are inundated with the message to develop "translational" research but given little guidance on how to achieve that. This panel, representing nonprofit and commercial agricultural research, will provide expertise on how the translation from fundamental to applied research works, what the applied needs are, and how to shape a career for translational work.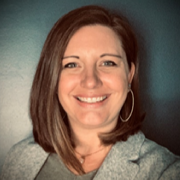 Kelly Gillespie, PhD – R&D Corn & Soy Crop Efficiency Portfolio Manager, St. Louis, MO, Bayer Crop Science
Dr. Gillespie is a crop physiologist by training with a BA from Knox College in Galesburg, IL, and a PhD from the University of Illinois in Urbana-Champaign, IL. At UIUC, she worked at the SoyFACE research facility to build our understanding of soybean response and resilience strategies to future climate change scenarios. She has been with Monsanto and now Bayer for 10 years and has held various leadership positions in the Biotechnology and Breeding organizations. Currently, Kelly is a part of the Crop Technology Team where she leads the Corn & Soy Crop Efficiency Portfolio Strategy across Breeding, Biotechnology, Editing and Biologics. In addition to managing the current portfolio, Kelly is actively engaged in developing the technical strategy for new business opportunities, including Sustainable Carbon Farming. Kelly is an active participant in the Bayer WiSE (Women in Science Exchange) network, is an advocate for diversity, and a peer leader in culture management and expanding the understanding of unconscious bias. External to Bayer, Kelly is a member of the American Society of Plant Biologists, and she sits on the executive board of the North American Plant Phenotyping Network and the Advisory Board of the Iowa Soybean Research Council.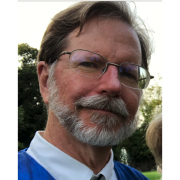 Jonathan Lynch, PhD – Distinguished Professor at Penn State University. Dr. Lynch's research focuses on improving crop adaptation to drought and poor soil fertility.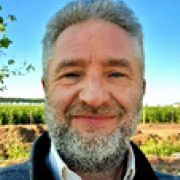 Matthew Reynolds, PhD  – Distinguished Scientist at the International Maize and Wheat Improvement Centre (CIMMYT) and alumnus of Oxford (BA), Reading (MS) and Cornell (PhD) Universities. 
Dr. Reynolds currently leads the Wheat Physiology lab at CIMMYT, and serves on the management committee of the CGIAR Platform for Big Data in Agriculture, as well as leading its community of practice for crop modeling https://bigdata.cgiar.org/communities-of-practice/crop-modeling/. He has been active in developing global collaborations to tap into the expertise of plant scientists worldwide – such as the International Wheat Yield Partnership IWYP site – and the Heat and Drought Wheat Improvement Consortium HeDWIC site, with the view to underpinning food security through crop improvement, with a special focus on the Global South. He has published widely in the areas of crop physiology, genomics, and pre-breeding and has been included in the top 1% of the world's researchers since 2018 – most recently across the plant and animal sciences – by Web of Science. He has honorary positions at Nottingham, Texas A&M, and Oklahoma State universities in relation to his role in mentoring PhD students. He is a Fellow of both the Crop Science Society of America and the American Society of Agronomy, a board member of the Global Plant Council (GPC board), and he was appointed to the Mexican Academy of Science in 2018.
Marianela Rodriguez, PhD – Global Indication Leader – Pest & Disease Control, Global Strategic Marketing at BASF
Dr. Rodriguez has over 20 years of experience in molecular and computational approaches for researching, manipulating, and engineering plants and microbes. She joined BASF in 2012 as a Scientist and has subsequently held various roles, including leading discovery efforts in plant sciences and managing collaborations for the application of novel technologies (sensors, RNAi, microbiome, Genome editing) to various segments (agriculture, nutrition, and personal care). In her current role, Indication Leader for Pest and Disease Control in Global Strategic Marketing, she leverages her scientific background and project lead experience to identify opportunities and develop product concepts that offer holistic and sustainable solutions in agriculture. Dr. Rodriguez obtained her PhD in Plant Pathology at the University of Arizona.  After graduation, she accepted a postdoctoral fellowship to study the evolution of microbial infectious diseases at Duke University and North Carolina State University. She has been in NC ever since; in her free time you can find her kayaking, playing disc golf, collecting mushrooms, and chasing after her two very energetic boys, Greg and Alex.
MODERATORS
Anna Locke, PhD – USDA-ARS Research Plant Physiologist and USDA Assistant Professor in the Department of Crop and Soil Sciences at North Carolina State University. 
Dr. Locke earned her PhD at the University of Illinois. She serves as the vice-chair for the Environmental and Ecological Plant Physiology section of ASPB. Currently, her research group investigates abiotic stress and seed composition in soybean.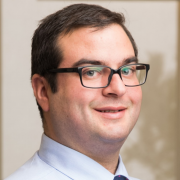 Larry M. York, PhD – Staff Scientist at Oak Ridge National Laboratory based in the Molecular and Cellular Imaging Group and cross-appointed with the Plant Systems Biology Group 
Larry is a whole-plant ecophysiologist with a special passion for roots working in the Biosciences Division at Oak Ridge National Laboratory. The operational paradigm for Larry's work is functional phenomics, using measurements across diverse plant types in an attempt to piece together how they work and what traits might be improved. Plant phenotyping, or measuring, is a crucial underpinning of this research, so methodological development is a major aspect of his work. Of note, Larry co-developed the number one free and open-source software tool for measuring roots from images, RhizoVision Explorer. In addition to using this software to measure root properties like length and lateral root branching, Dr. York has pushed the limits of high-throughput gas exchange measurements in order to quantify a major index of carbon use by roots by respiration, leading to the first genetic analysis of this important trait. This body of work ties to the global carbon cycle and the possibility of selecting bioenergy crops that are themselves carbon-use efficient in order to drive productivity, yield, and belowground carbon sequestration.
---
This webinar is freely available thanks to the support of the American Society of Plant Biologists. Join today.