Transdisciplinary Plant Phenomics and Phenotyping for Maize Crop Improvement
Recorded Tuesday, January 21, 2020
Emerging tools in plant phenomics and high-throughput field phenotyping are redefining possibilities for decisions in plant breeding and agronomy as well as discoveries in the plant sciences more broadly. More specifically, coupling unmanned aerial vehicles (UAVs, i.e., drones) with imaging sensors now allows inexpensive and rapid image capture for a large number of genotypes across time periods in relevant field settings.
However, to turn such images into useful data, transdisciplinary approaches beyond plant sciences are needed, requiring engineers, computer scientists, statisticians, and others to collaborate toward shared goals. This can be challenging. In this webinar, Seth Murray will share insights from Texas A&M University Unmanned Aerial Systems (UAS) in Agriculture, Genomes to Fields (G2F), and USDA-NIFA projects and discuss how his program utilizes UAS to identify novel physiological phenotypes, predict grain yield, and investigate plant responses to biotic and abiotic stress over time.
This webinar is freely available thanks to the support of the American Society of Plant Biologists.
Join Today
. 
---
SPEAKER
Seth Murray, PhD
Professor and Eugene Butler Endowed Chair in Agricultural Biotechnology,
Department of Soil and Crop Sciences,
Texas A&M University
Dr. Murray received his PhD from Cornell University and a BS from Michigan State University. His research program focuses on new approaches in high-throughput field phenotyping (including unmanned aerial vehicles), quantitative genetic discovery, gene to phene data analytics and applied maize (corn) breeding in Texas, as well as perenniality in maize and sorghum. He has released 9 maize lines, some of which have been licensed and are being grown by Texas farmers, including proprietary hybrids for whiskey. A major focus and success of his program is graduate student training: he has chaired 31 committees and served on another 32. He has co-authored 61 peer-reviewed articles and served in leadership roles for the American Seed Trade Association (ASTA), the Crop Science Society of America (CSSA), the National Association of Plant Breeders (NAPB) and the North American Plant Phenotyping Network (NAPPN). He is a recipient of both CSSA and NAPB early career research awards, a fellow of CSSA and was named a Blavatnik Young Life Sciences finalist. In 2016-2017 he served as the Senior Advisor of Agricultural Systems in the Office of the Chief Scientist at USDA. He also founded and serves as Editor of 
The Plant Phenome Journal
, a CSSA and ASA publication.
---
MODERATOR
Zihao Zheng
PhD Candidate, Iowa State University
Zihao Zheng is a PhD Candidate in the Schnable Lab at Iowa State University. His research examines the root system of maize on a population level, using a high-throughput phenotyping platform to focus on the genetic architecture, predictability, and heterosis of roots. He received his bachelor's degree in agronomy from South China Agricultural University. Zihao currently serves as a Community Network Leader for Plant Phenomics on Plantae, and he helps to operate the ASPB WeChat channel.
---
This webinar is freely available thanks to the support of the American Society of Plant Biologists. Join Today.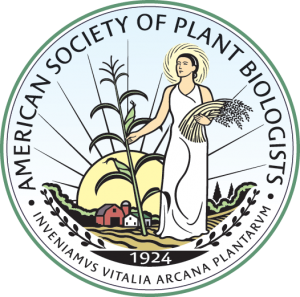 If you would like to sponsor an upcoming webinar please contact community@plantae.org
---