This webinar was held, January 25, 2022
About This Webinar
In January 2022, The Plant Cell presents a Focus Issue on Cell Biology. In this Focus Issue, we go back to the "roots" of the journal, and the basis for its name, turning our attention to the many fascinating facets of plant cell biology. The 11 review papers and 11 original research articles in this Focus Issue exemplify the breadth of the field and highlight both established concepts and recent achievements.
To celebrate this Focus Issue on Cell Biology, the Focus Issue editors Dolf Weijers, Magdalena Bezanilla, Liwen Jiang, Adrienne Roeder, and Mary Williams invited four speakers whose work appears in this Focus Issue to share their findings, across two different webinar dates and times.
This is the second in this webinar series, which was held on January 25, 2022. The first webinar was held on January 13. More information can be found here.
---
SPEAKERS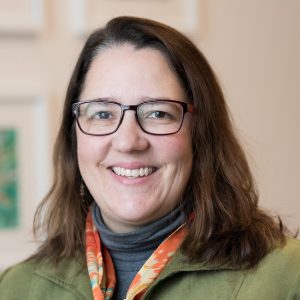 Magdalena Bezanilla: Surprising and essential links between the endoplasmic reticulum and cellular morphogenesis
Magdalena Bezanilla is a professor of biology at Dartmouth College. She received a PhD in Cell Biology from Johns Hopkins University and was a postdoctoral fellow at Washington University in St. Louis where she began her work on polarized cell growth in plants. Since her postdoc, Magdalena has pioneered the use of the moss Physcomitrium patens as a model system to investigate how proteins within the plant cell direct and regulate cell growth and morphogenesis, particularly focusing on the regulation of the filamentous actin cytoskeletal network and intracellular trafficking. She has developed a wide range of tools including genome editing, gene silencing, long-term imaging, and high-resolution imaging of growing tissues. The aim of her research is to identify the molecular mechanisms that link the cytoskeleton and vesicle trafficking to cell polarity.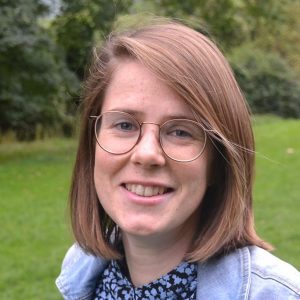 Joke De Jaeger-Braet: How climate change will affect heredity – live cell imaging of meiosis under elevated temperatures
Joke De Jaeger-Braet is a molecular plant biologist, currently finishing her PhD studies mainly on the effect of heat stress on meiosis with Arp Schnittger at the University of Hamburg (Germany). Before Joke moved to Hamburg, she did her bachelors and masters studies in biochemistry and biotechnology at the University of Ghent (Belgium) and conducted her master thesis investigating endoreplication, a special cell cycle often associated with differentiation, during leaf development with Lieven De Velyder at the VIB (Belgium).
---
HOST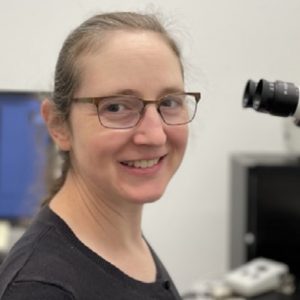 Adrienne Roeder
Adrienne Roeder is an Associate Professor in the Weill Institute for Cell and Molecular Biology and the School of Integrative Plant Science, Section of Plant Biology at Cornell University. She has a longstanding interest in plant cell and developmental biology. Her group studies how plants generate cells with diverse sizes, ranging from giant to small, through regulating endoreduplication. On the flip side, her group also studies how plants form organs, such as sepals, with reproducible size despite variability of cells in their size, growth, and division. Strikingly, her lab is finding that plants utilize stochasticity or randomness to produce robustness and regularity.
---
MODERATOR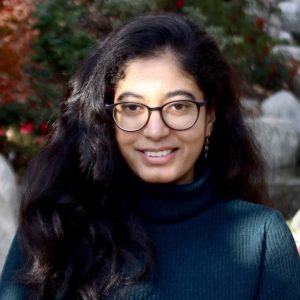 Vijaya Lakshmi Battala
Vijaya is an early-career researcher working as a Fleming postdoctoral associate in Adrienne Roeder's laboratory, Cornell University. Her postdoctoral work focuses on giant cell development in Arabidopsis sepals using genetics, transcriptomics, and cell biology. Vijaya did her PhD on trichome development in Arabidopsis with Utpal Nath from the Indian Institute of Science, Bangalore, India. Her PhD work provided insights on the regulation of trichome branching and density by class II CIN-TCP transcription factors by activating different target genes. She is a Plantae Fellow and mainly contributed to the plant science research weekly, and you can find her Plantae profile at Vijaya Batthula and her summary contributions here. Vijaya is currently an Assistant Features Editor for The Plant Cell and is in her second-year writing In Briefs. Apart from science, she is interested in photography, cooking, and traveling. You can also find Vijaya on Twitter @Vijaya_batthula.