Plantae Webinar Highlighting Plant Physiology Focus Issue "Sensors and Controllers: For and From Plants"
Recorded Wednesday, October 20, 2021
A characteristic of plant life is the ability to rapidly acclimate tissue function and to change body plans in response to changing conditions. Their responsiveness is underpinned by sophisticated signaling and metabolic networks. These networks are generally dynamic and flexible, requiring nondestructive methods for their analysis in the living plant. Over the last decade, substantial progress has been made toward their understanding through in vivo fluorescent protein-based biosensing of plant signaling, physiology, and metabolism. Recent developments have extended these strategies to rewiring of network components using the light-mediated switches of optogenetics (i.e. light-activated genes, proteins, and channels), providing novel options to actively control plant cell and tissue functions. Ironically, the optogenetic tools that have revolutionized bacterial, yeast, and animal research rely largely on light switches that are derived originally from plant photoreceptors. Both biosensors and optogenetic controllers rely on light and synthetic molecular switches for minimally invasive and specific monitoring or control of biological processes in vivo.
Join us for a special webinar to celebrate the Plant Physiology Focus Issue on Sensors and Controllers, hosted by Markus Schwarzländer and Matias Zurbriggen, and featuring three of the authors whose work is included in the Focus Issue.
SPEAKERS
Shilo Rosenwasser: Sensing stress responses in potato with whole-plant redox imaging
Dr. Shilo Rosenwasser is a researcher at the Hebrew University of Jerusalem. He did his Ph.D. with Dr. Haya Freidman and Prof. Joseph Riov on the role of ROS signals in the initiation phase of leaf senescence. In 2010, he moved to the Weizmann Institute to do a postdoc with Prof. Assaf Vardi on redox regulation of diatom's response to environmental stress conditions and metabolic remodeling during host-virus interactions in the marine environment. In 2017, he joined the Robert H. Smith Institute of Plant Sciences and Genetics in Agriculture at the Hebrew University of Jerusalem, where he is working on redox regulation of metabolism and stress acclimation in photosynthetic organisms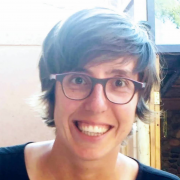 Sarah Guiziou: Decoding and recoding plant development
Dr. Sarah Guiziou is an EMBO Postdoctoral Fellow at the University of Washington in the lab of Professor Jennifer Nemhauser. Sarah Guiziou, an engineer by training, earned her Ph.D. in synthetic biology working at the University of Montpellier (France) under the supervision of Dr. Jerome Bonnet. During her Ph.D., she engineered logic circuits in bacteria using integrases. Interested in applying her work on the engineering of logic circuit to the understanding of the development of multicellular organisms, Dr. Guiziou joined the lab of Jennifer Nemhauser at the beginning of 2019. She is currently working on a series of projects aimed at de-coding and re-coding the development of lateral roots in the plant model Arabidopsis thaliana.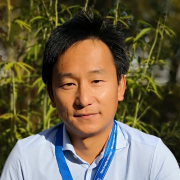 Shiqiang Gao: Functional expression of microbial rhodopsins for plant physiological research
Dr. Shiqiang Gao is now working in the Physiology Institute of University Wuerzburg. He is interested in engineering optogenetic tools and apply them in different biological systems. He did his Masters with Prof. Chenyang He on designing DNA microarrays for plant pathogen detection about 15 years ago. Then he worked together with Prof. Jian Ye in Prof. Nam-Hai Chua group of Temasek Life Sciences Laboratory on plant virus for two years. In 2010, he started his PhD with Prof. Georg Nagel in the field of Optogenetics, there he did intensive engineering of existing optogenetic tools and characterizing new photoreceptors as new tools. In 2016, he went back to the plant field with optogenetic tools and succeeded in bringing the all-trans-retinal production into plant and thus functional expression of microbial rhodopsins in collaboration with Dr. Kai Konrad.
---
This webinar is freely available thanks to the support of the American Society of Plant Biologists. Join today.