Plantae Presents: Usha Vijayraghavan and Ramesh Sonti

March 3:  6am EST, 11 am GMT, 4:30 pm Delhi
---
Usha Vijayraghavan. Codes rice floret development: leads from studies on OsMADS1 regulated gene networks
Usha Vijayraghavan obtained her Ph.D. in 1989 from California Institute of Technology, Pasadena, U.S.A. in yeast genetics and did her post-doctoral research Caltech with Prof. Elliot Meyerowitz where she began work on transcription factors that regulate plant development. She is currently Dean, Division of Biological Sciences at Indian Institute of Science, Bangalore, India and Professor in Department of MCB. Her group uses genetic and genomic tools to investigate key factors that control complex gene networks. A focused research area of her group is on the regulation of flowering and plant architecture in rice.
---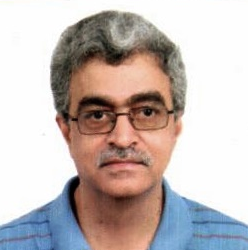 Ramesh Sonti: : Induction and suppression of host innate immunity in rice-Xanthomonas interaction
Ramesh Sonti obtained his BSc degree (Botany, Zoology and Chemistry) from Andhra University in Visakhapatnam, India.  He obtained his MSc and MPhil degrees in Plant Sciences from the University of Hyderabad, Hyderabad and a PhD in bacterial genetics from the University of Utah, followed by post-doctoral research on plant genetics at MIT. In 1993, he joined the CSIR-Centre for Cellular and Molecular Biology (CCMB), Hyderabad, India. In November 2017, he joined the National Institute of Plant Genome Research, New Delhi as Director and served until his superannuation in May 2020.  He is currently a J. C. Bose Fellow at CCMB. His research interests are in the area of plant-microbe interactions and the development of disease resistant rice varieties. He is a recipient of a number of awards and fellowships including the Shanthi Swarup Bhatnagar Prize in Biological Sciences which is one of India's highest science awards. He is a fellow of the Indian National Science Academy, New Delhi and National Academy of Agricultural Sciences, New Delhi.
---
Moderator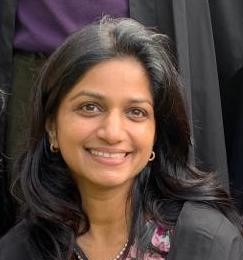 Dr. Gitanjali Yadav is a Lecturer at the Dept of Plant Sciences, University of Cambridge, and a Scientist at the National Institute of Plant Genome Research, New Delhi. She is one of the first appointees of a Joint Deputation Program between India and the U.K. She is an expert in Genomics and Structural Bioinformatics, with applications in food security and phytochemistry. She has a diverse educational background with a Ph.D. in Immunology, a Master's degree in Biomedical Research and a Graduate degree in Botany, from the University of Delhi, India.
In recognition of her work, Dr. Yadav has received the Hamied Fellowship from the University of Cambridge, the Exceptional Talent Award from the Royal Society of London, the INSA Medal, and the Women Excellence Award from SERB.
She promotes science as a way of life to students in schools and colleges, especially from rural/remote areas. She is also an Instructor at the Cambridge Bioinformatics Facility, as well as a strong proponent of Women in Science. During the Pandemic, she has been conducting a series of free online training programs in Genomics and Data Science, under the name "Protocols From Home", in order to help researchers pick up vital data handling skills in biology.
---
This webinar is freely available thanks to the support of the American Society of Plant Biologists. Join today.