Plant Physiology Webinar: Fruit Crops (1)
Celebrating the July 2023 Focus Issue on Fruit Crops
Recorded Wednesday, July 12, 2023
About This Webinar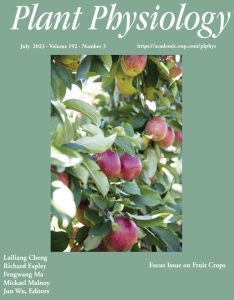 Fruits are major sources of nutrients for humans, and fruit growing is a significant driver for economic growth and development in rural areas and their communities worldwide. The fruit industry faces enormous challenges posed by dramatic changes in global climate, water shortage, and deterioration of the environment. Mechanistic studies have been difficult in fruit crops because of their long juvenility and perenniality. However, recent advances in plant physiology have shed new light on various aspects of fruit crop biology, such as growth, development, ripening, fruit quality, and stress tolerance. The July 2023 Plant Physiology Focus Issue on Fruit crops includes the latest research on fruit crops and highlights current trends and future directions. These advancements not only help us better understand the molecular mechanisms underlying growth and development of fruit crops and their responses to environmental stresses, but they may also offer strategies for the fruit industry to adapt to consumer demands and the changing environments.
Focus Issue editors Jun Wu, Lailiang Cheng, Richard Espley, Fengwang Ma, and Mickael Malnoy have organized two webinars to celebrate this topic. This first webinar features speakers Christina Skodra, Jing Su, and Erica D'Incà, who shared findings from their work appearing in this Focus Issue. The webinar was hosted by Richard Espley and moderated by Assistant Features Editor Dechang Cao.
---
SPEAKERS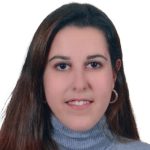 Christina Skodra: Disclosing the molecular basis of salinity priming in olive trees using proteogenomic model discovery
Christina Skodra is a PhD student in the Laboratory of Pomology at the Aristotle University of Thessaloniki (AUTH; Greece) under the supervision of Prof. Athanassios Molassiotis. She received her BSc in Biology in 2018 and soon after she joined School of Agriculture (AUTH) for her MSc and PhD studies in plant genetics and biotechnology. Her thesis, which was recently awarded a scholarship from the Hellenic Foundation of Research and Innovation, deals with the acclimation of olive trees to various abiotic stresses, notably salt and cold environments, using integrated multi-omics and functional approaches. Her research is mainly focused on plant physiology of fruit trees, including post-harvest physiology, especially in the context of climate change.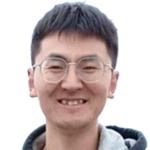 Jing Su: Calcyclin-binding protein-promoted degradation of MdFRUCTOKINASE2 regulates sugar homeostasis in apple
Jing Su is a lecturer engaged in fruit quality formation and regulation in the College of Landscape and Horticulture, Yunnan Agricultural University. He received a PhD in fruit crop biology in 2022 at College of Horticulture, Northwest A&F University. His research focuses on understanding the molecular mechanisms underlying plant fructose content and signaling regulation. The aim of his studies is to provide usable data for the future improvement of apple flavor.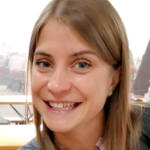 Erica D'Incà: The transcription factor VviNAC60 regulates senescence- and ripening-related processes in grapevine
Erica D'Incà is a postdoc in Prof. Sara Zenoni Lab at the University of Verona. She started learning about the grapevine plant and its molecular mechanisms while studying to earn a PhD in Biotechnology. Her research focuses on the functional characterization of grapevine genes involved in molecular regulation of fruit development and ripening through the application of modern biotechnological approaches. The aim of her studies is to obtain new clones of genetically improved grape varieties.
---
HOST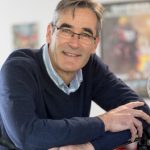 Richard Espley is a Science Team Leader at Plant & Food Research in Auckland, New Zealand. He was awarded a BSc in horticultural science at the University of Reading and a PhD on the transcriptional control of color in apple at the University of Auckland. His research focuses on the biosynthesis and genetic regulation of plant specialized metabolites, particularly plant pigments. He is interested in how we can use molecular biology to understand and enhance the nutritional and visual qualities. He leads programs in fruit crops, including apple, pear and blueberry.
---
MODERATOR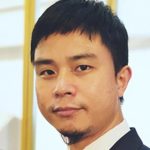 Dechang Cao is a junior PI working on seed dormancy and germination in Kunming Institute of Botany, Chinese Academy of Sciences. He received a PhD in seed ecology in 2013 at Institute of Botany, Chinese Academy of Sciences. In 2015, he moved to Max-Planck Institute for Chemistry, where he identified a novel lignin-derived smoke cue that can promote post-fire seed germination. Since then, he has focused his interest on post-fire seed germination. Recently, he moved to Kunming Institute of Botany and established a research group to pursue his interest. Dechang has taken an Assistant Features Editor for Plant Physiology since 2023 and is delighted to continue in this role in 2024.
---
This webinar and its recording are freely available thanks to the support of the American Society of Plant Biologists. Join today.