Giving and Receiving Feedback: Constructive Follow-up
Recorded March 2019 
About This Webinar
Giving and receiving feedback are not easy tasks for most of us. Yet they are necessary in helping us improve and communicate our goals. Often we avoid both giving and receiving feedback, but this will come at a cost and might lead to false perceptions of our skills and abilities. We will address how to use feedback in a constructive way so people can see the value of the process. Tips in giving feedback and using feedback to improve performance will be discussed.
---
PANELISTS
Dr. Lisa Ainsworth: U.S. Department of Agriculture, Agricultural Research Service (USDA-ARS) scientist with the Global Change and Photosynthesis Research Unit and Adjunct Professor of Plant Biology at the University of Illinois.
Lisa Ainsworth is a USDA-ARS scientist in the Global Change and Photosynthesis Research Unit and Adjunct Professor of Plant Biology at the University of Illinois at Urbana-Champaign.
Her research aims to improve ozone tolerance in major crops, as well as to adapt crops to rising atmospheric carbon dioxide concentrations. Dr. Ainsworth served on the Executive Committee for the American Society of Plant Biologists and is outgoing chair of the AAAS Agriculture, Food and Renewable Resources Section. She is currently an editor for Plant, Cell & Environment, and she is the recipient of the 2019 NAS Prize for Food and Agriculture Sciences.
Dr. Siobhan Brady: Associate Professor, HHMI Faculty Scholar, University of California, Davis, Section of Plant Biology and Genome Center, and Reviewing Editor, The Plant Cell
Siobhan Brady received her PhD at the University of Toronto in 2005 and was a Natural Sciences and Engineering Research Council of Canada Postdoctoral Fellow at Duke University from 2005 to 2008. In 2009 she began an Assistant Professor position and became an Associate Professor in 2015 at the University of California, Davis in the Department of Plant Biology and in the Genome Center. In 2016 she was named a Howard Hughes Medical Institute Faculty Research Scholar. Research in the Brady lab focuses on the global regulation of gene expression and its contribution to root morphology and development in Arabidopsis thaliana, Solanum species, Sorghum bicolor, and maize.
Dr. Meghna Malik: Team Leader, Metabolix Oilseeds, Saskatoon, Canada
Dr. Meghna Malik is the Team Leader at Metabolix Oilseeds, a subsidiary of Yield10 Bioscience, located in Saskatoon, Canada.
For the past nine years, Dr. Malik has led the company's research projects on the engineering of value-added traits and yield enhancement in oilseed crops. She has 20 years of experience in Crucifer genomics, transgenic line development, and oilseed breeding. Dr. Malik received her PhD. in Botany from the University of Delhi, India, and postdoctoral training in Brassica genomics at the National Research Council in Saskatoon.
---
MODERATOR
Li Tian: Associate Professor in the Department of Plant Sciences, University of California, Davis
---
This webinar is free is freely available thanks to the support of the American Society of Plant Biologists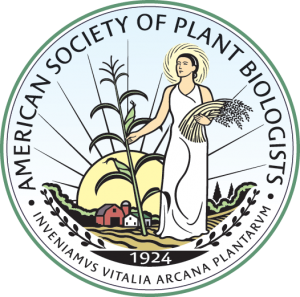 If you would like to sponsor an upcoming webinar please contact community@plantae.org
---