Plantae Presents: Eva Farré and Sonali Roy

"How to Write Your Research Statement for an R1/R2 Tenure Track professorship in the USA"
When: Friday, October 28, 2022, at
12:00 PM CDT | 1:00 PM EDT | 6:00 PM BST | 1:00 AM Beijing
About this Webinar
This one-hour workshop will cover the essentials in writing a research statement aimed at an R1 or R2 research-intensive university in the United States. This includes the typical structure, how to strategize and organize your research statements, and tips on writing your research statement. 
This webinar is hosted by the Women in Plant Biology Committee of the American Society of Plant Biologists.
---
SPEAKERS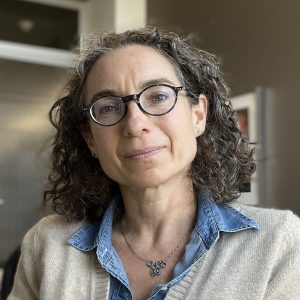 Eva Farré 
Research in the Farré lab focuses on understanding the function of circadian clocks in photosynthetic organisms. Before joining the faculty at MSU, she completed a PhD at the Max-Planck Institute for Molecular Plant Physiology and the University of Potsdam in Germany and a postdoc at the Scripps Research Institute and the University of California, San Diego. At MSU Dr. Farré teaches a large Cell and Molecular Biology introductory course. She is a member of the Women in Plant Biology Committee at ASPB and reviewing editor for Plant Direct. She has been involved in three search committees in her department, one currently ongoing.
---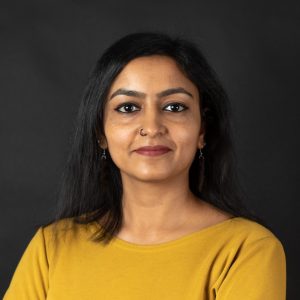 Sonali Roy
Sonali Roy is a molecular geneticist working on small signaling peptides in the model legume Medicago truncatula. She investigated the role of the plant hormone Auxin in root nodule symbiosis while completing her doctoral degree at the John Innes Centre in Norwich, UK. As a postdoctoral fellow at the Noble Research Institute, USA, she identified several peptide hormone families involved in macronutrient regulation of root and nodule development. As a recently hired assistant professor at the Tennessee State University in Nashville, Tennessee, Sonali continues pursuing her interests in regulatory molecules where her lab studies peptide hormones with an emphasis on Nitrogen acquisition and root nodule symbiosis.
---
MODERATORS
Sabrina Chin
Sabrina Chin is a research associate at the Department of Botany, University of Wisconsin, Madison. Her research focuses on root development and function. She currently works on transcriptomic signatures that occur in the root cap during a gravitropic response. Her other works include the role of actin cytoskeleton in root hair development and gravity response, as well as using root-knot nematodes to study root-microbe interactions. She is an ASPB ambassador and has recently completed her term as an Early Career Representative in the Women in Plant Biology Committee (2020-2022).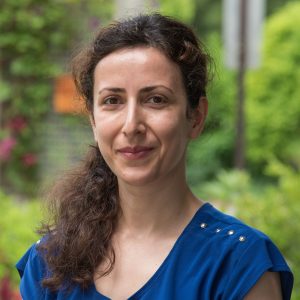 Maryam Rahmati Ishka
Maryam is a post-doctoral researcher at Julkowska lab at Boyce Thompson Institute, where her research focus is on the modulation of root system architecture under salt stress. Maryam received her PhD from the University of Nevada, Reno, where she worked on the genetic analyses of calcium circuits in Arabidopsis vegetative and reproductive development in Jeff Harper lab. After her PhD, she joined the Vatamaniuk lab at Cornell University, where her research mainly focused on establishing the role of micronutrient copper in plant fertility and shoot architecture. Maryam is an Early Career Representative in the Women in Plant Biology section of ASPB, where she aims to support early-career scientists of diverse backgrounds in STEM. She also serves as an Assistant Features Editor at The Plant Cell.