Careers Beyond the Bench – Industry Edition
Recorded Monday, October 26, 2020 
About This Webinar
During this Plantae webinar, which has been jointly organized by the ASPB EDIC Committee and the ASPB Women in Plant Biology Committee, you will develop insights into the many career options available to plant biologists by meeting scientists who have each taken a different career path beyond the lab bench to careers outside of academia. Join the live discussion and bring your questions.
This webinar is freely available thanks to the support of the American Society of Plant Biologists. Join Today.
---
PANELISTS
Charles P. Romano, PhD
Charley Romano has been a Senior Patent Agent at Thompson Coburn LLP since 2005, focusing on the preparation and prosecution of U.S. and foreign patent applications in various biotech fields, patentability analyses, and evaluation of third party technology. He represents multinational corporations, venture capital-backed companies, and universities before the US Patent and Trademark Office as a registered patent agent. Prior to joining Thompson Coburn, Charley served in senior research positions for both large and small biotech companies, where he led teams and collaborations directed to the discovery and commercialization of ag-biotech and pharmaceutical products. A named inventor on 22 issued U.S. Patents, Charley made key contributions to the Monsanto YieldGard® Rootworm and Genuity™ VT Double PRO™ lepidopteran insect control products. Before joining Monsanto as a research scientist, he did postdoctoral work with Harry Klee at Monsanto, received his doctoral degree in biochemistry from Harvard University, and earned a bachelor's degree in microbiology from the University of Massachusetts-Amherst.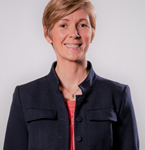 Candace Seeve, PhD
Candace Seeve is a Sr. Science Advancement Manager at TechAccel, LLC, an ag tech-focused private equity and technology development organization. In her role at TechAccel, Candace sources promising early-stage technologies, and develops and manages "science advancement" research projects designed to de-risk promising early technologies, and to increase the value of the startups and technologies in which TechAccel invests. She received a PhD in Molecular & Environmental Plant Sciences at Texas A&M University. Prior to joining TechAccel, she was a USDA-ARS postdoctoral fellow in Columbia, MO. In these roles, her research focused on applying molecular biology, genetics, and genomics to improve traits of important crop and timber species. She is also experienced in science communication and is passionate about the importance of making technical scientific topics accessible to all audiences.
Ed Allen, PhD
Ed Allen received his doctorate in Genetics from Iowa State University focused on plant viruses and RNA biology, after which he moved to the Carrington lab to research the function of plant viral RNAi suppression. This research led to the discovery of the roles of miRNAs and ta-siRNAs in plant development. After his postdoc he moved to Monsanto to continue the development of RNAi technologies for crop improvement. He led teams of scientists developing plant biotechnology yield improvement products for eight years. In 2015, he changed his career direction for a short time, leading the Quality and Compliance team. In 2020, he moved to the Bayer Regulatory Sciences organization as a Global Regulatory Manager to support Bayer products and communicate Bayer science with regulators around the world.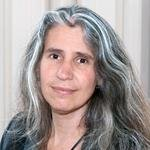 Leonore Reiser, PhD
Leonore is a senior scientific curator at Phoenix Bioinformatics where she primarily works on extracting and synthesizing experimental data about Arabidopsis thaliana from research articles. She received her PhD in plant biology from UC Berkeley studying Arabidopsis development and completed a postdoctoral fellowship in maize genetics, before becoming a founding curator at The Arabidopsis Information Resource (TAIR). She is passionate about making it easier for researchers to access and use biological data so they can spend less time managing spreadsheets and more time making new discoveries.

Janet Obert, PhD
Janet Obert has worked at Monsanto / Bayer for 32 years – ever since graduating with her BA in Chemistry from Washington University in St Louis. She worked on the bench for 15 years doing analytical chemistry in support of safety data packages to the EPA for agricultural chemistries and to global agencies for biotechnology products. She had the chance to do everything from routine sample analyses to methods development to assess complex residue and metabolism profiles.  During that interim, she also had the opportunity to explore how to improve seed treatment technology for enhanced performance; an experience that led her to check off a 'bucket list' item by receiving a patent. Just as she completed her Masters in Biology from Washington University in 2003, she was offered an opportunity to move towards project, portfolio and budget management. She took that path and expanded it into operations and strategic projects for the next 17 years.  She started my current role a couple of months ago as Head of Seed Innovation Portfolio Finance and Operations and is enjoying the continued opportunity to join scientific innovation and research with the commercial and customer needs of the business.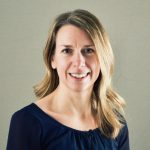 Kathy Munkvold, PhD
Kathy leads Open Innovation at Corteva Agriscience, crafting collaborations between Corteva scientists and the external research community, and using openness and transparency to engage more broadly than ever before.  Collaboration and communication have been longtime passions of Kathy's beginning with interdisciplinary research in the field of molecular plant pathology during her PhD work at Cornell University and postdoc at the Boyce Thompson Institute.  During her training, Kathy developed an interest in science policy which led her to a fellowship at ASPB and to eventually leading the science policy and public affairs activities of the society.  She transitioned back to research holding scientist roles at Keygene Inc. working on a mutation breeding platform and at Beckman Coulter Life Sciences leading a research team developing genomics reagents.  It was at Beckman that Kathy began working closely with their open innovation initiatives, evaluating new technologies and potential open innovation partners.  Since 2018 Kathy has been integrating her diverse experiences in research and communications to drive Open Innovation at Corteva Agriscience.
---
MODERATORS 

Miguel Vega-Sanchez, PhD
Miguel is a plant molecular geneticist with 17 years of experience in various fields of plant science. He has worked in non-profit agricultural research organizations, academia, the Department of Energy national laboratory system, and the biotech industry. At Bayer, Miguel leads a team responsible for the development and implementation of regulatory strategies across all crops, regions, and pipeline development stages to obtain and maintain global authorizations for Bayer Crop Science's biotechnology-derived products. He has a PhD degree in Plant Molecular Biology and Biotechnology and a MS degree in Plant Pathology, both from the Ohio State University, and a BS in Biological Sciences from the Catholic University of Ecuador. He is passionate about using science to develop innovative products that can benefit farmers and make agriculture more sustainable. He is also very involved in promoting and supporting inclusion and diversity programs in the workplace, and a champion for developing and retaining talent in the STEM fields, especially for underrepresented minorities and women. He is an active member of the American Society of Plant Biologists, serving as Chair of the Equity, Diversity and Inclusion Committee.
Laura Wayne, PhD
Laura Wayne is currently the Oils Discovery Leader at Corteva Agriscience, in Johnston, Iowa.  She leads a small group within R&D Trait Discovery, researching ways to increase oil and enhance seed composition. Her overall research interest is in understanding the underlying mechanisms of plant metabolism that will make bioproduct production possible in plants. Laura was the previous chair of the Women in Plant Biology Committee (WiPB) for ASPB. The WiPB Network promotes gender equity, diversity, & inclusion, career development, and leadership in the plant sciences. Join the WiPB Network on Plantae. 
---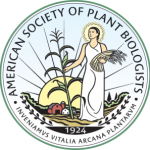 Registration opens to ASPB members exclusively for 24 hours before opening to the general plant science community. Check your email for a link to register or join ASPB.