Plantae Presents: Sheng-Yang He and Jonathan Jacobs
March 17  –  10am EST, 2pm GMT, 3pm CET
Recorded March 17
---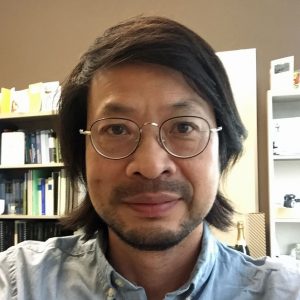 Sheng Yang He: Plant-pathogen interactions facing a changing climate
Sheng-Yang He is a Professor at Duke University and an Investigator at Howard Hughes Medical institute. Dr. He is best known for his study of plant-pathogen interactions. His lab uses the plant-Pseudomonas syringae pathosystems to discover some of the basic principles that govern bacterial pathogenesis and disease susceptibility in plants. Results from his lab have led to original insights into important cellular processes in plant biology, including immunity, jasmonate signaling and stomatal defense. Recent research in his lab begins to shed light on how climate conditions influence disease development and how plants control microbiota homeostasis for health. Dr. He received his Bachelors and Masters degrees from Zhejiang (Agricultural) University, China, and a PhD degree from Cornell University, USA. He is a Thomson Reuters Highly Cited Researcher, a Past-President of the International Society of Molecular Plant-Microbe Interactions, a fellow of the American Association for the Advancement of Science and a member of the United States National Academy of Sciences.
---
Jonathan Jacobs: Defining tissue-specificity of plant colonization by bacteria
Jonathan M. Jacobs is an Assistant Professor in the Department of Plant Pathology and Infectious Disease Institute at The Ohio State University. He received a BS (triple major in Bacteriology, Genetics and Spanish) and PhD (Major: Plant Pathology, Minor: Microbiology) from UW—Madison. Jonathan was an NSF Postdoctoral Fellow in Biology at IRD (France) and a USDA NIFA Postdoctoral Fellow at Colorado State University. He also received a Fulbright Scholar Award to perform research at the Université Catholique de Louvain Belgium. His team is interested in defining the molecular and evolutionary basis for how bacteria colonize plant tissues.
---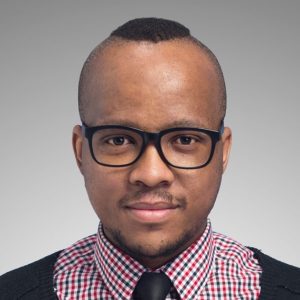 Moderator: Itumeleng Moroenyane
I have a firm background and deep understanding of Mediterranean ecosystems and ecological theory. My current work focuses on understanding which assembly processes are delimiting the plant microbiome, as well as the evolutionary history of niche shifts and stability. This work will contribute to our understanding of how plant microbiomes are assembled and maintained, and more importantly, offer a new perspective on the hologenome theory of evolution. I'm also passionate about science communication and contribute to online discussions regarding advances and challenges in microbiome research.
---
This webinar is freely available thanks to the support of the American Society of Plant Biologists. Join today.