Plantae Presents – Carlos Ballaré and Haim Trebes

Wednesday November 25 10am EST, 4pm CET
---
Carlos Ballaré: Phytochrome, jasmonate, and the balance between growth and defense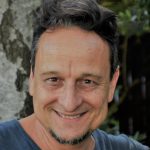 Prof. Carlos L. Ballaré studies the mechanisms by which plants obtain environmental information. Carlos graduated as Ingeniero Agrónomo and MSc (University of Buenos Aires, 1984, 1989) and PhD (Oregon State University, 1992). He is currently a Senior Researcher (CONICET) and full professor at the University of Buenos Aires and the National University of San Martín. He was a visiting scientist at Utah State University (USA) and the Max Planck Institute for Chemical Ecology (Germany). Carlos is currently an Editor at New Phytologist (2017-), Editor-in-Chief of Oecologia (2013-) and Vice-President of the International Union of Photobiology (IUPB) (2014-). He was a been a Member of the Environmental Effects Assessment Panel (United Nations Environment (Programme 2002-2019). @BallareCL
---
 Haim Trebes: The tremendous potential of algal metabolic diversity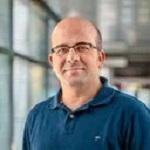 Haim Treves is a post-doc in the Max-Planck Institute of Molecular Plant Physiology. His research interests focus on what limits the growth rate of photosynthetic organisms, and the role played by photosynthesis-associated metabolism in setting these limitations. During his PhD in the Hebrew University of Jerusalem, he characterized the extreme resistance and unprecedented growth rate of the desert alga Chlorella ohadii, named after the late renowned plant physiologist, Prof. Itzhak Ohad.
---
Moderated by Scott Hayes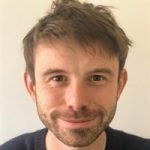 Scott Hayes' research mainly sits at the interface between plant signalling networks. Throughout his career, he has researched how light signals, temperature, salinity, drought, and the clock all interact to shape plant development. He has been awarded several fellowships, including those from EMBO and Marie Curie, and has served as an Assistant Features Editor for Plant Physiology. He currently works as a postdoctoral fellow with Christa Testerink at Wageningen University in the Netherlands, researching the effect of temperature and water stress on root elongation. From next year onwards, he is looking for tenure track positions and so would be happy to hear from you if you think he would make a good fit! You can find Scott on Twitter @Scotanist
---
This webinar is freely available thanks to the support of the American Society of Plant Biologists. Join today.