Plant Cell Webinar: Biomolecular Condensates
Celebrating the September 2023 Focus Issue on Biomolecular Condensates
Recorded Wednesday, September 13, 2023  12:00 pm UTC
About This Webinar
Biomolecular condensates are membrane-less organelles or bodies that often form via liquid–liquid phase separation and have the ability to selectively concentrate or sequester biomolecules, primarily proteins and nucleic acids. They are increasingly recognized as playing important roles in plant development and environmental responses. The September 2023 Focus Issue of The Plant Cell, edited by Lucia Strader, Peter Bozhkov, and Emilio Gutierrez-Beltran, spotlights research on biomolecular condensates in plants. This webinar features speakers Peijin Li, Gesa Hoffmann, and Justin (Chun Sing) Lau, who share findings from their work appearing in this Focus Issue. The webinar is hosted by The Plant Cell Guest Editor Emilio Gutierrez-Beltran and moderated by Assistant Features Editor Sophie Hendrix.
---
SPEAKERS
Peijin Li: The P-body component DECAPPING5 and the floral repressor SISTER OF FCA regulate FLOWERING LOCUS C transcription in Arabidopsis.

Peijin Li received a B.S. in biochemistry and M.S. in crop genetics and breeding from Anhui Agricultural University, Hefei, China, and completed his PhD in genetics at the Institute of Genetics and Developmental Biology, Beijing, China. He was a Postdoc at the John Innes Centre, Norwich, UK from 2007-2015, and then returned to Anhui Agricultural University, where he is now a Professor in the School of Life Sciences. His work is focused on flowering time control and abiotic and abiotic stress resistance. He has published more than 20 research articles in journals such as The Plant Cell, Nature Communications, Genes & Development, and eLife.
Gesa Hoffmann: Cauliflower mosaic virus protein P6 is a multivalent node for RNA granule proteins and interferes with stress granule responses during plant infection.
"I have been amazed by plant pathogens and their incredible sophistication since my first internship during my Bachelor studies in Cologne. I continued working with plant pathogenic fungi during my Master's in Vienna and finally moved to Uppsala to study plant viruses and their translational regulation during infection, where I recently obtained my PhD degree. Studying viruses is especially exciting because they are masters of manipulation and give you a new perspective on what is biologically possible. I have just moved again and started my Postdoc with Marco Incarbone at the Max Planck Institute in Potsdam investigating molecular barriers prohibiting viral transmission through the germline."
Justin (Chun Sing) Lau: A phase-separated CO2-fixing pyrenoid proteome determined by TurboID in Chlamydomonas reinhardtii.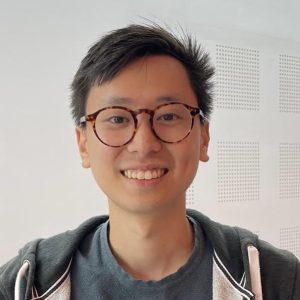 Originally from Hong Kong, Chun Sing Lau is a PhD student at the University of York in Luke Mackinder's lab. He cultivated an interest in CO₂ concentrating mechanisms (CCMs) during his undergraduate at the University of Sheffield where he worked on the enzyme kinetics of key C4 enzymes at Richard Leegood's group. This led to his current research focus on the algal CCM, where he uses biochemistry, genetics, and microscopy to investigate the biogenesis of the liquid-liquid phase-separated Pyrenoid.
---
MODERATOR
Sophie Hendrix, The Plant Cell Assistant Features Editor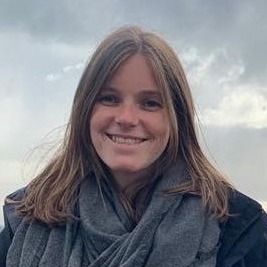 Sophie is a postdoctoral researcher in the lab of Ann Cuypers at Hasselt University (Belgium). She has a strong interest in the role of redox processes in plant abiotic stress responses. During her PhD at Hasselt University, she investigated the effects of cadmium stress in Arabidopsis, specifically focusing on cell cycle regulation and the DNA damage response. Subsequently, she studied plant heat stress responses using genetically encoded biosensors as a postdoc in the lab of Andreas Meyer at the University of Bonn (Germany). Currently, she aims to elucidate oxidative signaling processes in plants under various abiotic stress conditions. Sophie loves to share her passion for plant research through teaching and mentoring activities.
---
HOST
Emilio Gutierrez-Beltran, The Plant Cell Guest Editor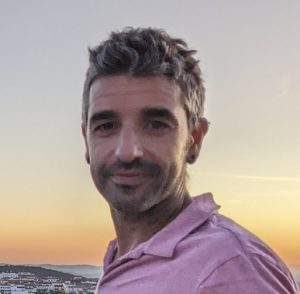 Emilio Gutierrez-Beltran is an Associate Professor in the Plant Biochemistry and Photosynthesis (IBVF) institute, joint center of the National Research Council (CSIC) and the University of Sevilla (Spain). He completed his PhD in plant-pathogen interactions at the University of Sevilla (Spain) and post-doctoral work at the Swedish University of Agricultural Sciences (SLU) in Uppsala (Sweden) on protein condensates. Currently, his research focuses on unraveling the molecular pathways underlying the assembly of stress granules in plants.
---
This webinar and its recording are freely available thanks to the support of the American Society of Plant Biologists. Join today.