Plantae is preparing to usher in a new content initiative in 2023 with rich resources and insights for the global plant science community, an endeavor that wouldn't be possible without a cohort of motivated plant scientists from around the world.
ASPB is happy to announce the 2023 Plantae Fellows, an impressive group ready to bring their best to this resource for the plant science community. Fellows are selected for their interest in and enthusiasm for growing the plant science community, for their science communication and content curation skills, and for their ability to represent the perspectives of plant scientists in various fields and globally across many countries.
The 2023 ASPB Plantae Fellows
Abdulkabir Abdulmalik

Abdulmalik is a graduate student at the CEPLAS Graduate School, Germany. He has research interest in molecular plant biology, and computational biology. Abdulkabir enjoys writing and shares a passion for science communication. Twitter:@Omeiza_PlantDoc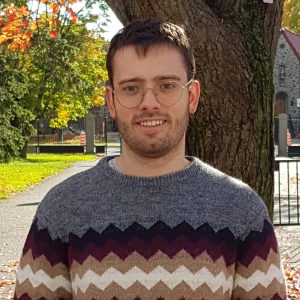 Daniel Alique García
Daniel is a PhD student at Center for Plant Biotechnology and Genomics (CBGP) in Spain. His project focuses on understanding plant developmental plasticity in response to environmental signals. He studied plant-computational biotechnology at the Polytechnic University of Madrid, an interdisciplinary training that allows me to apply a combination of experimental approaches and computational modeling in my research. Besides the lab, he likes to get involved in science communication activities and science policy issues discussions. Being a nature lover, he enjoys trekking and mountain biking. Twitter: @daniel_alique
Dennis Baffour-Awuah
Dennis is a science communication enthusiast who has many years of experience practicing broadcast journalism in Ghana. He has finished his studies in Mphil. Nuclear Agriculture where he majored in Mutation Breeding and Plant Biotechnology from the University of Ghana. He has a Bachelor of Science degree in Agricultural Biotechnology from the Kwame Nkrumah University of Science and Technology. He loves to be referred to as the pop scientist because he loves to blend pop culture and science as a lifestyle. Dennis loves to write, listen to music or DJ. Twitter: @dennisgameplay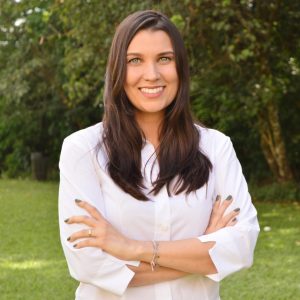 Maria Juliana Calderan Rodrigues
Juliana is a molecular biologist researching plant growth in model plants and tropical crops as a postdoctoral researcher at the Max Planck Institute. Science strategic planning, management, and evaluation are also part of her expertise. She is excited to communicate science and connect with plant lovers around the globe! Twitter: @majucalderan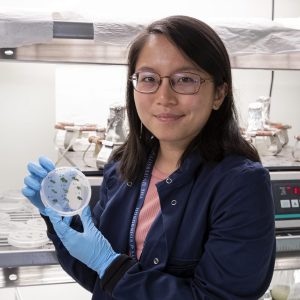 Yen Peng (Apple) Chew
Apple is a Malaysian who completed her Masters degree in Biotechnology at the University of York. She is currently a 4th year PhD student at the University of Edinburgh and works on developing CRISPR gene editing technologies in green microalgae Chlamydomonas reinhardtii. Twitter: @_applechew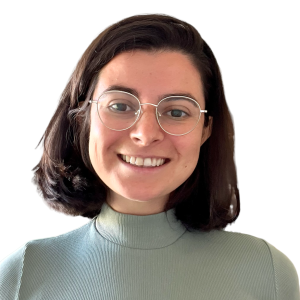 Maria Constantin
Maria holds a PhD in Plant Pathology from the University of Amsterdam. She is working on an online platform called The Green Leaflet, which focuses on sharing plant science stories. She loves cats, collecting houseplants, and has a soft spot for plant pathogens. Twitter: @meconstantin001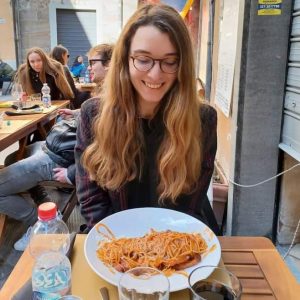 Eva Maria Gomez Alvarez 
Eva is a PhD student in Agrobiodiversity working in Italy. She is a Spanish, 26 year old feminist woman. At work, she studies cereal genetics and microbiome, and during her free time, she likes to play the flute, run and read feminist books. Twitter @eva_ga96.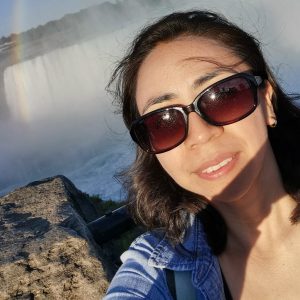 Andrea Gomez Felipe
Andrea is a plant biotechnology researcher. Her scientific interests lie in plant development, crop improvement, and scientific outreach. She is a Mexican living in the cold and pretty city of Montreal, where she is a postdoc at the University of Montreal. She studies the molecular basis underlying fruit development, combining molecular biology, genetics, confocal microscopy, and computational tools to elucidate specific events during fruit development. Twitter: @andreagomezfe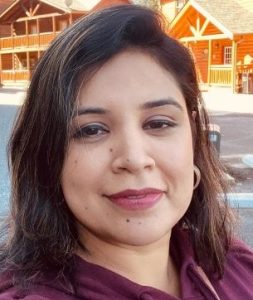 Indrani Kakati Baruah
Indrani is a postdoctoral researcher mother wishing to connect with researchers around the globe and impart knowledge through communicating innovative research and wants to inspire and motivate young girls to take up science and never give up. Twitter: @indranikb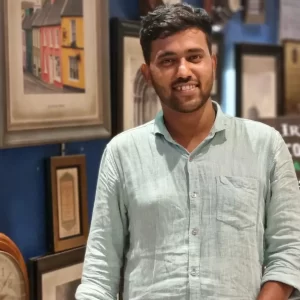 Mahesh Kumar Panda
Mahesh is a PhD scholar at the National Institute of Plant Genome Research, India. His research work is majorly focused on studying the developmental basis of leaf photosynthesis. He is passionate about writing short stories and loves watching movies in his leisure time. Twitter: @maheshkumarMnP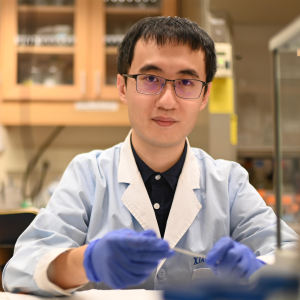 Xiaohui Li
Xiaohui is a PhD candidate in the Department of Botany and Plant Pathology at Purdue University (West Lafayette, United States), advised by Dr. Chunhua Zhang and Dr. Chris Staiger. Xiaohui is a cell biologist who occasionally do some coding. He has broad interests in plant biology, including cell dynamics, evolution and host-microbe interactions. His main project is to study the mechanism and regulation of the exocytosis process in plant cells, using a combination of quantitative cell biology, chemical genetics and computational biology approches. Besides working at the bench, Xiaohui also enjoys education and scientific communications. Twitter: @Xiao_hui_Li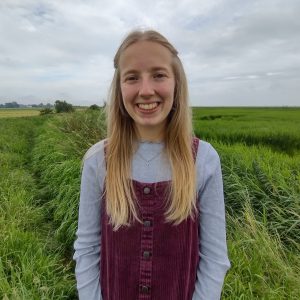 Rose McNelly
Rose is a PhD student at the John Innes Centre trying to uncover novel genes involved in endosperm starch formation in wheat. Outside of her PhD, she enjoys science outreach and communication, baking and exploring the countryside. Twitter: @Rose_McN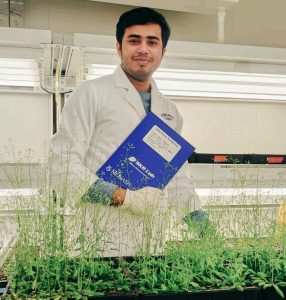 Sourav Mukherjee
Sourav is pursuing PhD in genetics at Monash University, Australia. His study involves understanding the molecular mechanism of temperature responses in Arabidopsis. Apart from research, he enjoys playing cricket in his spare time. Twitter: @SouravBiotech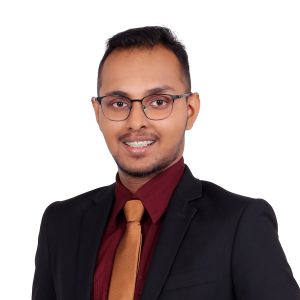 Kumanan N. Govaichelvan
Kumanan is from Universiti Malaya, Malaysia, and is developing a predictive model to identify stress response genes in rice plants for his PhD. Coming from a rice consuming country, he believes that his current research project will help enhance crop breeding process and sustain food security. He also likes discussing philosophy, Kazuo Ishiguro novels and human evolution. Twitter: @NGKumanan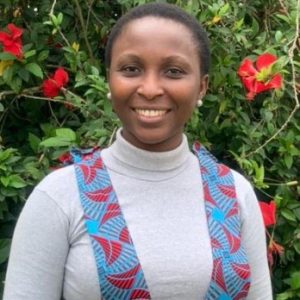 Idowu Obisesan
Idowu studied Botany (BSc. and MSc.) at Obafemi Awolowo University Ile-Ife, Nigeria and did Ph.D. in Plant Physiology and Biotechnology. She currently lectures at Bowen University Iwo, Nigeria. She is interested in legume sustainability (the effects of abiotic and biotic stresses on plants) and medicinal plant research. Twitter: @IdowuAobisesan
Grace Pender
Grace is a plant genetics PhD student in University College Dublin, studying plant architecture in hemp. She enjoys crochet, watching ballets and musicals, and is very passionate about equality, diversity and inclusion in science. Twitter: @Grace_Pender_31
Alice Pierce
Alice is a second year PhD student at University of California, Davis researching the effects of stimulatory introns on gene architecture and chromatin biology. She is originally from Mexico and received her Bachelor of Science on Plant Biotechnology from UC Davis. Alice is interested in bringing more visibility to the plant sciences, and bridging the intersection between science, science communication and art. Twitter: @alicevpierce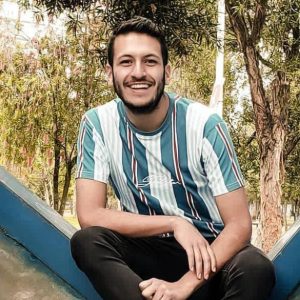 Andres Reyes
Andres is a biotechnology engineer passionate about plant sciences and scientific communication, he believes that science and knowledge is useless if it is not transmitted to the community. His goal is to become a great researcher and to contribute with new findings to the scientific community. Twitter: @f_andresreyes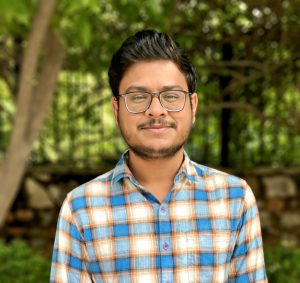 Rajarshi Sanyal
Rajarshi is a PhD Scholar at the National Institute of Plant Genome Research, India. He is currently working on investigating plant development in response to environmental signals and optimizing plant developmental features for efficient photosynthesis in crop plants. Besides academic communications, he loves traveling and sports. Rajarshi is tech-savvy and has a keen interest in photography. Twitter: @rajarshi_sanyal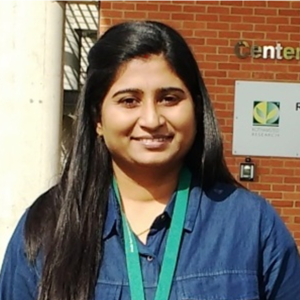 Lekshmy Sathee 
Lekshmy is currently a Senior Scientist, Plant Physiology at ICAR- Indian Agriculture Research Institute, New Delhi, India. Her research focusses on plant mineral nutrition- mainly nitrogen use efficiency of cereals. Passionate about teaching, guiding, science communication and the associated learning opportunity. Besides research, she loves spending time with her daughter, music, and creative writing.. Twitter: @lekshmysnair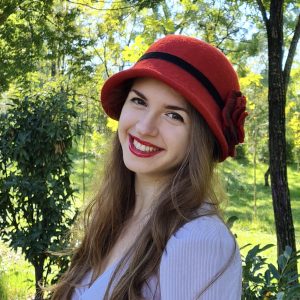 Besiana Sinanaj
Besiana is a postdoc at the School of Biosciences in the University of Sheffield. She was born in Albania, but grew up across three continents where she developed a fascination for nature, leading to an MSc in Plant Science & Biotechnology and a PhD in Biology, both from the University of Leeds. In her current role, she is investigating the function of plant-fungal symbioses under various abiotic conditions; outside of work, she plays sports, dances, cooks for pleasure and runs her own art company. Twitter: @BesianaX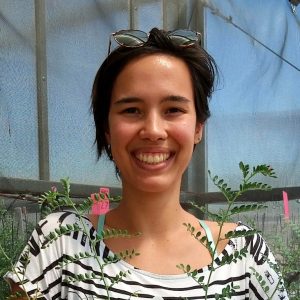 Laura Turchi
Laura is born and raised in Italy, she is now finishing my PhD in Grenoble, France. Her work aims at modeling how transcription factors regulate gene expression in plants, with a strong link between bioinformatics and molecular biology. She is interested in all things plants, with a particular focus on plant physiology and development. Twitter: @turchi_l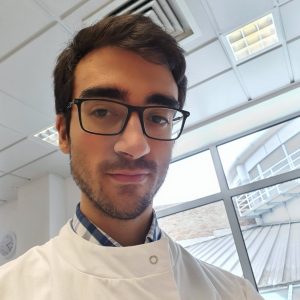 Ángel Vergara Cruces
Ángel comes from Málaga, where he did his undergraduate in Biochemistry. Currently, he is a PhD student at the John Innes Centre in the UK, where he has joined the Webster lab to work on gene expression in chloroplasts using structural biology. He is also part of the team organising the Spanish Juvenile Science Olympiad (https://quintescience.es/), an interdisciplinary scientific competition aimed at 15-years-old pupils. As a teen, Ángel represented Spain in the Ibero-American Biology Olympiad, where he met other young people of diverse backgrounds sharing the same passion for science, which is why now he wants to help other students have the same experience. Twitter: @@ngelVerCru
Annelise Vieira
Annelise is an NSF Graduate Research Fellow at Cornell University with a penchant for writing, technical communication, and content creation. Her past and present research works have addressed questions in genetics, biochemistry, and physiology of horticultural crops.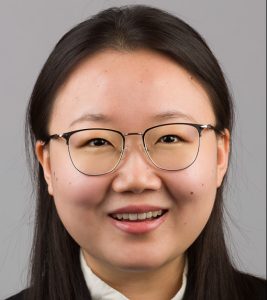 Diwen Wang
Diwen is a PhD candidate in the Department of Botany and Plant Pathology at Purdue University. Her research skills and interests are in molecular biology, biochemistry, bioinformatics, and structure biology. She is now focusing on the interaction between plant and plant pathogen. Twitter: @Diwen_w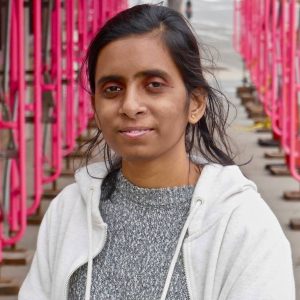 Arpita Yadav
Arpita is a Post-doctoral Research Associate at the University of Massachusetts Amherst, USA. Using Tobacco BY-2 cells as a model, she is attempting to understand the connection between cellulose synthesis and growth anisotropy. During her PhD, she tried to investigate UV-B light-mediated photomorphogenesis and stress responses in plants. Twitter: @arpita_yadav_
The role of the Fellows is to help nurture and grow the Plantae community.  For example, Fellows contribute to the Plant Science Research Weekly series, share ideas for resources that are relevant to early career plant scientists, create and grow networks and create topical content for the Plantae community. Plantae Fellows also receive an inside view on the technology roadmap for the Plantae platform and provide feedback and direction as needed.