WordPress 101 for Plant Scientists with Julia Miller
Recorded February 2018 
WordPress is the most popular self-hosted blogging tool in the world. It powers millions of websites because it is easy to learn to use. This webinar covers the basics of WordPress so you can start creating your own website or blog. It will start with how to pick your website creation tool – WordPress.com or WordPress.org. It then covers how to get WordPress up and running, how to create pages and posts (and what the difference is), and how to modify the look of your website. By the end of the webinar, you should understand how to create a WordPress website, change the look of that site, and write some posts.
---
SPEAKER
Julia Miller, who is a Ph.D. candidate, Plant Biology Section of the School of Integrative Plant Science at Cornell University
Julia is studying the structure, function, and regulation of plant transporter proteins under the mentorship of Dr. Miguel Pineros, with the support of a Graduate Research Fellowship from the National Science Foundation. She received her Bachelor of Science degree in plant biology and genomics & molecular genetics from Michigan State University, where she did research under the guidance of Dr. Cornelius Barry and Dr. Jennifer Lau. Julia is active in her department, and she enjoys teaching elementary and high school students about plants.
---
This webinar is free is freely available thanks to the support of the American Society of Plant Biologists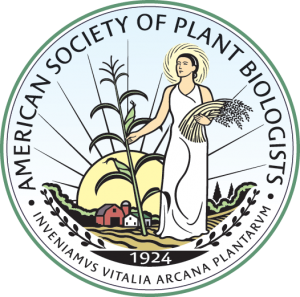 If you would like to sponsor an upcoming webinar please contact community@plantae.org
---