Plantae makes it easy to communicate with plant scientists from around the globe about anything related to research, careers, grants and other plant biology topics.
Here are some things you can do:
… and much more!
Get started today:
Join or log in and update your profile to identify anything you want to add or edit, including a photo of yourself.
Review the Plantae basics collection and start learning how to use the site
Join the Open Forum network and introduce yourself to get started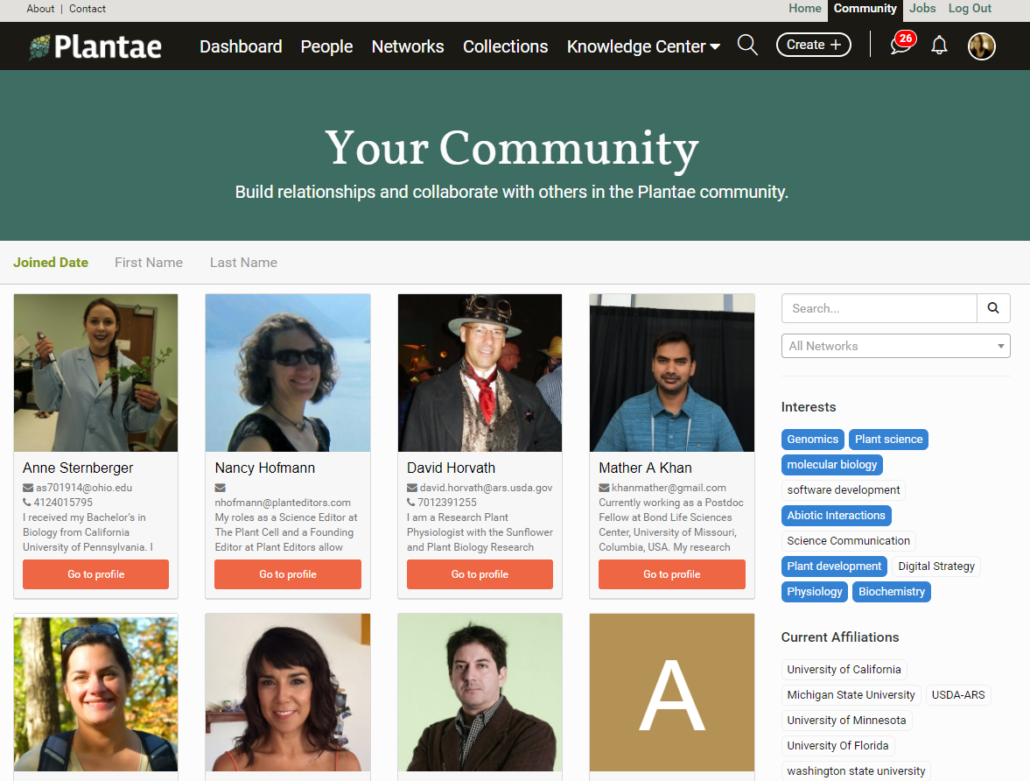 Explore the new site and tell us what you think!
Can't wait to see you in Plantae!
Questions?
Feel free to contact Melanie on Plantae or email community@plantae.org