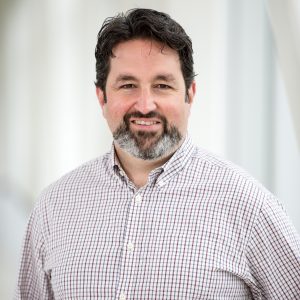 In our previous episode, we talked with Dr. Scott Barolo about his research and shared tips for completing written graduate school applications. In this episode, we go to the next step, following up with Scott to discuss what to do once you've made it to the interviews.
Scott shares tips for how to excel at interviews and offers advice for prospective students to help them make their own evaluations during the process. We talk about how interviews work both ways–you are interviewing the school as much as they are interviewing you–and how to ask the right questions to determine if a particular university, lab or program is the right fit. We leave students with a list of questions to ask that will help them gain a better understanding of lab culture, possibilities, and expectations. 
Whether you are a prospective student, a faculty member involved in admissions, or just want more insight into a process that can be pretty opaque–this episode is for you!
How to listen, download and subscribe to The Taproot podcast
A transcript of this episode generously provided by Joe Stormer can be found here.
---
SHOW NOTES:
Barolo Lab website: https://www.barololab.net/ 
Should you go to grad school? (Via Plantae) https://plantae.org/blog/should-you-go-to-grad-school-from-science-careers/
Plantae Mentoring Center https://jobs.plantae.org/ementor/index.cfm
Twitter:
---
The Taproot is the podcast that digs beneath the surface to understand how scientific publications in plant biology are created. In each episode, co-hosts Liz Haswell and Ivan Baxter take a paper from the literature and talk about the story behind the science with one of its authors.
Subscribe to The Taproot podcast on iTunes or Stitcher.
Questions, feedback, suggestions?  Contact us at taproot@plantae.org.