In this episode Ivan and Liz talk with Siobhan Braybrook, Career Development Fellow at The Sainsbury Laboratory, University of Cambridge and soon-to-be Assistant Professor of Molecular, Cell and Developmental Biology at UCLA. Siobhan trained as a plant developmental biologist in Canada and the US before moving to Europe to work on plant mechanics. Her research group works to understand how shapes and patterns are physically manifested in plants and algae, using a multi-disciplinary approach to plant development.  
Using two of her papers as a launching pad, we discuss how to handle the grey areas of science and of scientific careers. Siobhan describes recipes for balancing research career steps with real world concerns, as well as her famous Kanban boards. And, maybe, we talk a bit about scientific impact and resiliency. The papers are Peaucelle et al., 2011 and Braybrook & Peaucelle, 2013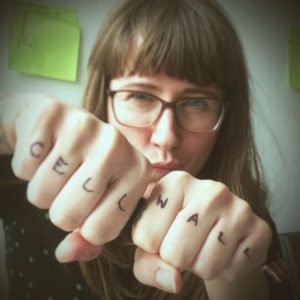 How to listen, download and subscribe to The Taproot podcast
---
SHOW NOTES:
Peaucelle et al., 2011: http://www.sciencedirect.com/science/article/pii/S0960982211009638
Braybrook & Peaucelle, 2013: http://journals.plos.org/plosone/article?id=10.1371/journal.pone.0057813
Siobhan's Kanban board: https://twitter.com/BraybrookSA/status/847098317758705664
Siobhan's website: www.plantmechanome.org
Twitter handles:
@BraybrookSA
@ehaswell
@baxterTWI
---
The Taproot is the podcast that digs beneath the surface to understand how scientific publications in plant biology are created. In each episode, co-hosts Liz Haswell and Ivan Baxter take a paper from the literature and talk about the story behind the science with one of its authors.
Subscribe to The Taproot podcast on iTunes or Stitcher.
Questions, feedback, suggestions?  Contact us at taproot@plantae.org.