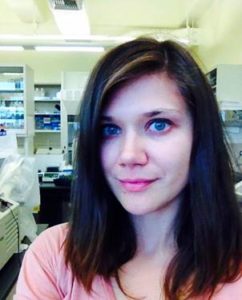 Current Position: Postdoctoral Scholar, Discovery and Project Support in Crop Efficiency and Seed Growth, Biologics R&D at Bayer Crop Science.
Education: PhD (2016) Plant Pathology, University of California at Davis. BS (2008) Botany, University of Wisconsin, Madison.
Non-scientific Interests: Running, hiking, climbing, yoga, and just being outside and active in general, especially when visiting new places. Gardening indoors and out, and spending quality time with my friends and family (often in the kitchen, cooking and trying new recipes together).
My research career began as an undergraduate in Dr. Edgar Spalding's lab at UW Madison, where I worked with auxin efflux mutants in Arabidopsis. I continued working there for two years after graduation as a lab technician and was able to hone my basic research skills with extensive genotyping to support a robotic high-throughput phenotyping project, and a separate research project on auxin transport inhibition in roots by a small molecule. In 2010 I joined the lab of Dr. Gitta Coaker in the department of Plant Pathology at the University of California, Davis, to pursue my long-time passion of molecular plant-microbe interactions. My first PhD project analyzed the complex role of a highly conserved glycolytic protein in several plant immune responses to the bacterial pathogen Pseudomonas syringae pv. tomato. The interplay between metabolism and innate immunity remains a great interest of mine. My second PhD project focused on the development of a molecular tool that allows visualization of bacterial protein delivery into plant cells. The molecular tool is a significant advance to the field of effector biology, and can be broadly utilized to study bacterial or fungal protein delivery from a diverse range of microbes. Currently, as a postdoc at the Bayer Crop Science Biologics division in West Sacramento, I am utilizing my plant-microbe interaction expertise to examine the relationships between crop plants and plant growth promoting bacteria.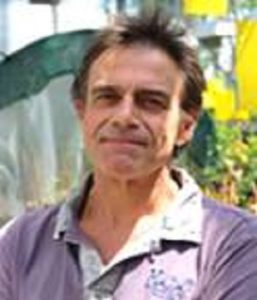 Current Position: INRA Senior Scientist, Evo-Devo of the Flower Team, Plant Reproduction and Development Laboratory at Ecole Normale Supérieure – Lyon, France
Education: PhD, Department of Biochemistry, University of Lyon, France
Non-scientific Interests: Down-hill skiing and rock climbing, watching movies and creative writing.
All of my life, I've been dreaming of a research position at INRA, the French Agronomic Research Institute. As a post-doctoral fellow, I worked on Agrobacterium tumefaciens plasmid Ti virulence genes in the USA. Then, back to France, my real life as a researcher started as I was hired by the INRA. I moved onto homologous recombination in Escherichia coli and onto signal transduction studies in lactic acid bacteria. Small things–my first daughter's birth–produced big changes; I moved from Paris to Lyon and from the bacteria field to plant research. Studies on multicellular organisms constituted a real challenge for me, and work on floral meristem determinacy in the rosid model plant Arabidopsis thaliana felt more like a walk on the wild side than on a stairway to heaven. However, with my colleague C. Trehin, we succeeded in characterizing some new genes involved in the determinacy network. Several years later, I jumped on the opportunity to start working on flower development in the asterid species Petunia hybrida. Everything became easier. Flowers were of a larger size, the transposon insertion mutant collection was much bigger and the field was wide open. Our work on the A function of the ABC model in Petunia inspired us to add new highlights to an old model, as described in this paper. We hope that our current research on sepallata function and nectary development will also break on through to the other side.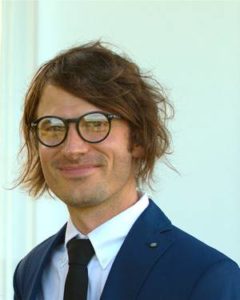 Current Position: NSF-PRFB Postdoctoral Fellow, Plant Biology Section, Cornell University.
Education: Ph.D. in Plant Biology from Iowa State University; M.S. and B.S. in Biological Sciences at the University of Iowa.
Non-scientific Interests: Conversation, travel, art, culture, poetry, vinyl.
As a first-generation college graduate, my university studies and subsequent mentors in plant biology were imperative in my formative years as a scientist. I studied at the University of Iowa, earning my B.S and later my M.S. biology where I worked on vegetative phase change in the lab of Erin Irish. Before pursuing my Ph.D. at Iowa State University, I had the opportunities to work with Mike Scanlon at Cornell University and Sara Patterson at the University of Wisconsin-Madison. As a Ph.D. student with Erik Vollbrecht, I learned maize genetics and continued to expand my knowledge of plant development. Erik provided me the ultimate creative space to conduct my doctoral research, from which the work published herein derives. Our work on drooping leaf (drl) highlights the meaning behind "follow the phenotype", as the drl phenotype appeared fortuitously in the field, with the original drl1 allele originating as a spontaneous mutation. By cloning and characterizing the maize drl genes, I feel we have made an important contribution to our understanding of the factors that shape plant architecture. I anticipate the data presented here will have the potential to assist ongoing breeding efforts to improve maize.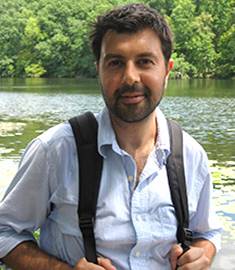 Current Position: Assistant professor, Molecular and Cellular Biology Department at the University of Guelph.
Education: BSc, MSc, University of Waterloo; PhD, University of Florida; Post-doctoral associate, University of Michigan.
Non-scientific Interests: Political history, gastronomy, oenology, and fatherhood.
Plant metabolism and the splendid array of compounds that they produce have been an interest of mine since childhood. I am specifically interested in how plants make such compounds – those that have medicinal importance and ecological or industrial relevance. The enzymes that plants have evolved to synthesize such compounds and the regulatory mechanisms that they utilize to deploy them are of central importance to this process and therefore serve as the basis of my research program. In the aforementioned study, we were curious as to how and why all plants accumulate a class of hydrophobic polymers, known as polyprenols. Drawing on our collective experience and expertise in molecular and cellular biochemistry, together with analytical approaches, we uncovered a functional role for these plant compounds which will hopefully provide future researchers with an opportunity to consider polyprenols more than just plant 'secondary metabolites'.
Qing Hu
Current Position: Research Associate, Molecular Medicine, The Scripps Research Institute
Education: PhD in Genetics at the Institute of Genetics and Developmental Biology, Chinese Academy of Sciences. BS in Biological Sciences at Ludong University.
Non-scientific Interests: Hiking, photography, and cooking
In Prof. Zhukuan Cheng's lab in the Institute of Genetics and Developmental Biology, Chinese Academy of Sciences, we have been studying plant meiosis using rice as the model. My PhD research focuses on the mechanisms of meiotic recombination. I identified several factors, including OsRAD1 and MEICA1, that are essential for double-strand break (DSB) repair during meiosis. During this process, I became more and more interested in the mechanism of how organisms maintain their genomic integrity, especially when more than one DSB appears at the same time, such as during meiosis. I am now working with mammalian cells to explore the pathways of DSB repair and I hope to have interesting findings in this field.
Yafei Li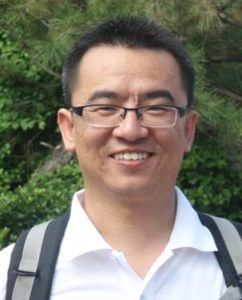 Current Position: Research Associate, Institute of Genetics and Developmental Biology, Chinese Academy of Sciences.
Education: PhD: Institute of Crop Sciences, Chinese Academy of Agricultural Sciences
Non-scientific Interests: Spending time with my son, swimming, and reading
I got my master and doctoral degrees in rice germplasm resources in the Institute of Crop Sciences, Chinese Academy of Agricultural Sciences. My M.S thesis research focused on the genetic diversity of wild rice, and my PhD thesis focused on QTL mapping for abiotic stress tolerance in lowland rice and upland rice. After completing my doctoral courses, I moved to Dr. Zhukuan Cheng's lab in the Institute of Genetics and Developmental Biology, Chinese Academy of Sciences as a Research Associate. Now, the main focus of my research is to explore the molecular mechanisms of crossover formation in rice meiosis.