We're pleased to announce the next in our series of webinars that are drawn from contributed short videos, followed by a panel discussion. This week we'll look at the topic of specialized metabolites, featuring scientists from the US, Israel, and India, moderated by Gitanjali Yadav.
Plants are amazing chemists and have evolved a fantastic array of specialized metabolites with diverse functions. Some have roles in development, some in protection and defense, some attract pollinators, and some have functions we haven't discovered yet! Join us for a look at some of these fascinating small molecules.
Wednesday, February 3rd, 3 pm GMT
---
Speakers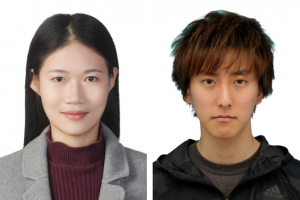 Huazhen Liu and Tatsushi Kurokawa: Pipecolic acid-mediated signaling in plants

Huazhen is a PhD candidate in the Department of Plant Pathology, University of Kentucky. She works on plant molecular biology, plant physiology, host-pathogen interactions, and plant lipids. Tatsushi Kurokawa is also a PhD student in the Department of Plant Pathology, University of Kentucky. He works on the movement of chemical signals that regulate plant systemic immunity.
---
Ian Major: Global restraint of specialized metabolism by the JAZ-MYC signaling module
Ian is a post-doc in the lab of Gregg Howe at the MSU-DOE Plant Research Laboratory at Michigan State University (East Lansing, MI). His research examines the tradeoffs between plant growth and defense in Arabidopsis, with an interest in how changes to central metabolism contribute to these tradeoffs. Ian has a long-standing interest in plant defense, having studied tree defense against insects and pathogens while completing his PhD in the lab of Peter Constabel at the University of Victoria (Victoria, BC) and a first post-doc in the lab of Armand Séguin at the Laurentian Forestry Centre (Québec, QC).
---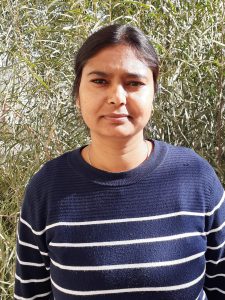 Anuradha Singh: Effectiveness of plant's physical and chemical defense responses against aphids
Anuradha Singh is a postdoctoral fellow at the Ben Gurion University of Negev, Sede Boqer Campus, Israel, in Dr. Vered Tzin's lab. She aims to understand the plant molecular mechanisms activated in response to insect attacks. Her research focuses on characterizing the wild emmer wheat panel for variation in physical barriers and chemical defenses, performing genome-wide association study combining with insect behavior analysis. She did her doctoral work on gene discovery for good processing quality in wheat at NABI Mohali with Dr. Joy K Roy, followed by her first postdoctoral work on source-sink partitioning with Dr. Aashish Ranjan at NIPGR, New Delhi.
---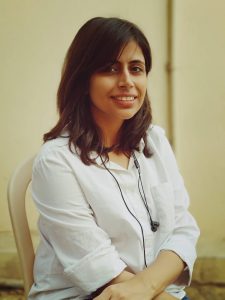 Aanchal Choudhary: Drought as a determinant of the plant immunity against bacterial pathogens
Aanchal Choudhari is a senior Ph.D. student in the lab of Dr. Senthil-Kumar Muthappa at the National Institute of Plant Genome Research, New Delhi, India. The lab is working on the broader theme of how the abiotic stress factors influence plant-pathogen interaction. Currently, she is focusing on the identification of the molecular crosstalk between the signaling machinery instigated in Arabidopsis when simultaneously challenged by drought and bacterial pathogens.
---
Moderator
Dr. Gitanjali Yadav is a Lecturer at the Dept of Plant Sciences, University of Cambridge, and a Scientist at the National Institute of Plant Genome Research, New Delhi. She is one of the first appointees of a Joint Deputation Program between India and the U.K. She is an expert in Genomics and Structural Bioinformatics, with applications in food security and phytochemistry. She has a diverse educational background with a Ph.D. in Immunology, a Master's degree in Biomedical Research and a Graduate degree in Botany, from the University of Delhi, India.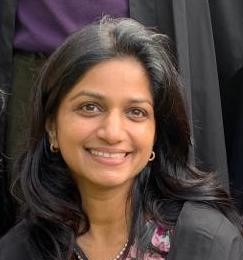 In recognition of her work, Dr. Yadav has received the Hamied Fellowship from the University of Cambridge, the Exceptional Talent Award from the Royal Society of London, the INSA Medal, and the Women Excellence Award from SERB.
She promotes science as a way of life to students in schools and colleges, especially from rural/remote areas. She is also an Instructor at the Cambridge Bioinformatics Facility, as well as a strong proponent of Women in Science. During the Pandemic, she has been conducting a series of free online training programs in Genomics and Data Science, under the name "Protocols From Home", in order to help researchers pick up vital data handling skills in biology.
---
This webinar is freely available thanks to the support of the American Society of Plant Biologists. Join today.