Plantae Presents: Malcolm Bennett and Edith Pierre-Jerome
Feb 17 –  10am EST, 3pm GMT, 4pm CET
---
Malcolm Bennett: BREAKTHRU: uncovering how roots can sense and penetrate hard soils
The hidden half of plant biology has been an enduring interest throughout Malcolm Bennett's 20-year research career as Professor of Plant Sciences at the University of Nottingham. His team and their collaborators have characterized many of the regulatory signals, genes, and mechanisms that control root growth, development, and adaptations to their soil environment. Malcolm has published over 200 root research papers and review articles and is ranked in the top 1% most highly cited animal and plant biologists. His research activities have attracted several awards including election as a member of the European Molecular Biology Organisation (EMBO; 2014) and Fellow of the Royal Society (2020).
---
Edith Pierre-Jerome: A synthetic approach to parse gene regulatory logic in plant development
Edith Pierre-Jerome is currently a postdoc at Duke University. Originally from California, Edith attended UC Berkeley as an undergraduate and earned degrees in Genetics & Plant Biology, and Art History. She earned her PhD from the University of Washington reconstructing a plant signaling pathway in yeast. As a postdoc, she was awarded a fellowship from the Life Sciences Research Foundation for her research building synthetic gene circuits to regulate formative cell divisions in plants. She is currently leading the Plantae Front & Center initiative to increase the visibility of Black, Indigenous, and Latine plant scientists.
---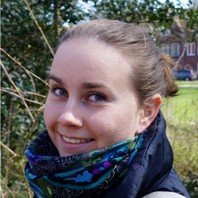 Moderated by Dorata Kawa
Dorota Kawa's main research interest is how roots function in a dynamic environment. Over the years she has explored root development and how it responds to challenges from environmental factors such as salinity, nutrient deficiencies, parasitic plants, and beneficial microbes. She studied these at multiple scales, from overall root system architecture to individual cell types and in several species: Arabidopsis, tomato, and sorghum. Currently, she is interested in the potential of microbes to reshape individual root cell types. As a postdoc in the lab of Siobhan Brady at UC Davis, she explores mechanisms by which microbes induce resistance to the parasitic weed, Striga, in sorghum roots. Dorota is an Assistant Features Editor at The Plant Cell. @dorota_kawa
---
This webinar is freely available thanks to the support of the American Society of Plant Biologists. Join today.