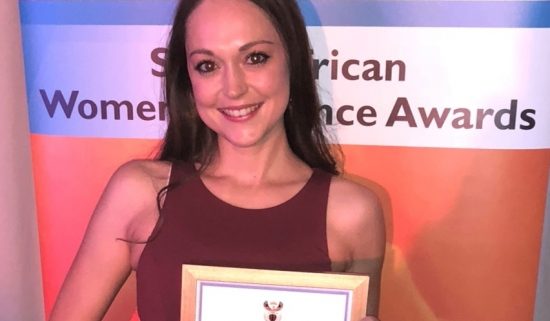 South African Women in Science Awards
Danielle Roodt, a Plantae Fellow and PhD candidate in the Forest Molecular Genetics (FMG) Programme of the University of Pretoria, was recently awarded a South African Department of Science and Technologies 'DST-Albertina Sisulu Doctoral Fellowships'.
The award, formerly the Department of Science and Technology Doctoral Fellowship, was renamed this year in honor of Mama Albertina Sisulu, a prominent women's activist in South Africa during the apartheid era who would have turned 100 this year. In 1956, Sisulu was instrumental in leading about 20 000 women from across South Africa to march on the Union Buildings in Pretoria to protest the law requiring black women to carry passes.
Danielle's research focuses on the evolution of xylogenesis (wood formation) in non-coniferous gymnosperms. Her research has diverse applications ranging from carbon sequestration to improved resources for construction to pulp and paper production. About the award, Danielle said,
"I was absolutely thrilled to be a winner of the Department of Science and Technology Doctoral Fellowship, and that it from this year onwards carrys the name of Mama Albertina Sisulu is an incredible honour. Following in her footsteps, I hope to inspire young women to follow their dreams, especially in pursuing careers in the STEM fields."
The awards celebration was attended and opened by the Minister of Science and Technology, Mmamoloko Kubayi-Ngubane. Also recognized from the same institute was Dr Irene Barnes, senior lecturer in Tree Health Biotechnology. The announcement from the Forestry and Agricultural Biotechnology Institute is here. More information about the South African Women in Science Awards (SAWISA), including a complete list of awardees, is here.