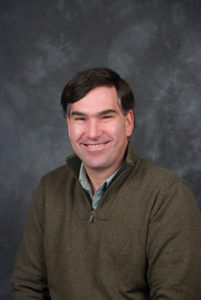 Areas of expertise
Phyothormones, cytokinin, ethylene, auxin, cell wall, receptor-like kinases, genetics.
Joseph Kieber holds a PhD from the Massachusetts Institute of Technology and is a Professor of Biology at the University of North Carolina at Chapel Hill. His group uses the model plants Arabidopsis thaliana and Oryza sativa to examine the biosynthesis, perception, signaling, and physiological functions of the phytohormones cytokinin and ethylene. His lab also studies cell wall biosynthesis and function. The goal is to understand how signaling pathways interact to regulate plant growth and development.
Editorial experience
Plant Cell, Reviewing Editor (2015-); Plant Signaling & Behavior, Editor (2005-); PLoS Genetics, Guest Editor (2012, 2013); Current Opinions in Plant Biology, Guest Editor (2005-2006); Plant Physiology, Editor (2003-2009); Journal of Plant Growth Regulation (1999-2005); Journal of Experimental Botany (1996-2000).
Honors and awards include
Elected AAAS Fellow; NSF postdoctoral fellowship in Plant Biology.