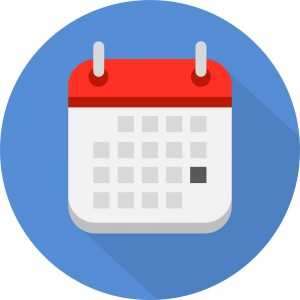 We are a diverse community and celebrate many culturally significant dates, some with religious roots, and others that recognize our different heritages and identities.
As part of our ongoing equity, diversity and inclusion efforts, we are curating an "equity, diversity, and inclusion calendar". The purpose of an equity calendar is to raise awareness of and acknowledge our diverse communities, as well as to help when planning important events.
We're highlighting dates such as religious observances, days of special interest to scientists, and days/weeks/months that raise awareness of the many identities we bring to our work. This list has a focus on days recognized in the US and internationally. (Note – for a list of plant science events, be sure to check out our Global Plant Science Events Calendar, as well as our ASPB events calendar).
What did we miss? Please add your comments below, along with any suggestions for days we should include in this calendar. If possible, indicate the countries or communities that recognize the event you add.
September 2021
October 2021
November 2021
December 2021
January 2022
February 2022
March 2022
April 2022
April 2 – Ramadan begins (Muslim)
April 2 – World Autism Awareness Day
April 2 – Equal Pay Day (Raises awareness of women's wage gap)
April 10 – Palm Sunday (Christian)
April 15 – Good Friday (Christian)
April 15-23 – Passover (Jewish)
April 17 – Easter (Christian)
April 22 – Earth Day
April 23 – National Day of Silence (LGBTQIAA+)
April 27-28 – Yom Hashoah (Jewish)
April 8 – Laylat al-Qadr (Muslim)
April 30 – Ramadan ends (Muslim)
May 2022
June 2022
July 2022
July 9 – Eid al-Adha (Muslim)
July 26 – National Disability Independence Day (commemorates the signing of the Americans With Disabilities Act) (US)
July 30 – Hijri New Year (Muslim)
August 2022
September 2022
Hispanic Heritage Month (Sept 15 – Oct 15) (US)
September 25 – Rosh Hashanah begins (Jewish)
September 23 – Bi visibility day
September 26 – Navrati begins (Hindu)
October 2022
November 2022
December 2022
---
Sources