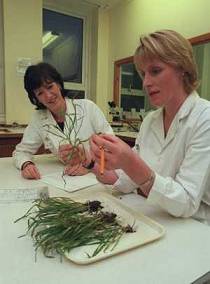 The British Society for Plant Pathology (BSPP) has created a set of profiles of people with careers in plant pathology.
Some are available as webpages and others as PDFs.
A few examples:
Molecular Plant Virologist Katherine A. Steele
Plant Disease Advisor Fiona Burnett
Professor of Plant Pathology Matt Dickinson (PDF)
Agrochemical Research Scientist Siân Deller (PDF)
There are many more, so be sure to check out the full list at the BSPP site!