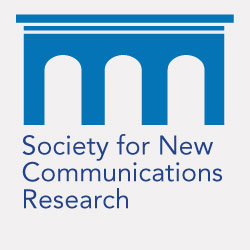 (ASPB) is pleased to announce that Plantae, the online home for the global plant science community, has been awarded an Excellence in New Communications Award from the Society for New Communications Research of The Conference Board (SNCR) in the Communications, Communities, and Collaboration category – nonprofit division. This prestigious award honors organizations for their exemplary use of digital, mobile and social media.
Read the full press release here.
ASPB and Plantae: Bringing plant scientists together to address vital societal challenges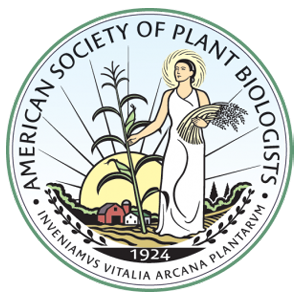 Addressing global food security requires that scientists are able to work effectively with colleagues from diverse disciplinary, workplace, and cultural backgrounds, and that they are equipped to engage the broader community around their findings. At the same time, plant science is becoming an increasingly interdisciplinary, data–driven activity. Given these drivers and their potential impact on vital societal challenges, ASPB launched the Plantae online community on the Breezio platform in 2017 as part of an innovative online strategy to better support the evolving global plant science community.
What is the Plantae Community and who is a member?
The Plantae community is open to anyone who is working in or interested in the plant sciences, regardless of whether or not they are an ASPB member, and with no restrictions related to discipline, background, career phase, or geographic location. The Plantae initiative is intended to unite the plant science community by fostering collaborations, providing access to a rapidly growing global network of over 8,000 plant science professionals, and offering tools for groups and individuals to use in ways that help them best achieve their goals. ASPB and Plantae are also forging connections with other related organizations, policy makers, and citizen scientists.

Why not just use Facebook or Twitter?
Many thousands of individuals in the plant science community use open social networks like Facebook, LinkedIn, and Twitter to disseminate information, discuss publications, get feedback on their research, stay up-to-date with colleagues, find new opportunities, participate in grassroots activities, and learn new things. Open social networks are meant to reach a broader audience and can be useful to increase the visibility of plant science in general. However, focused, online communities, like Plantae, are also needed at a time when open social networks can be overwhelming or hostile, and when data privacy is a big concern. Creating a positive and collaborative experience fosters a sense of community and belonging, both online and offline, and these values are extremely important to ASPB and the broader plant science community – the need for a focused, transparent, and secure platform is becoming more and more critical.

Question: What makes Plantae special?
Answer: The people.
Plant scientists are extremely passionate and dedicated individuals who work very hard to make a difference, to address critical societal challenges across the globe. We have made it our mission to support them in every way we can.
Our overall approach is focused on serving the need of our broad community, with several key objectives:
Listen

to understand what our members need and make sure they feel valued

Provide

opportunities to develop skills and gain experience

Help

individuals create a sense of identity and increase their visibility within the community

Give

the tools, technology, and assistance for people and groups to facilitate their own work

Foster

connections and relationships by providing exposure and access to a broad network of people

How did we get here?
Most of our momentum and success with Plantae is due not only to the hard-working ASPB team, but to our awesome volunteers. Within the past 18 months, we have launched or evolved several programs that have contributed to the Plantae effort. The Plantae Fellows are a group of over 30 early to mid-career scientists who contribute to the effort by curating and writing content for What We're Reading this Week, contributing blog posts, creating series around important topics, and helping other community members to "find their footing" as well.  
The ASPB Conviron Scholars are a group of 20 students who participated in a 6-month online learning experience in the Plantae community. Not only did they attain skills necessary for a successful career, but they forged lasting relationships with each other and their mentors, contributed infographics, videos and written content to the community as well. Many of them continue to be very active in Plantae.
Through community volunteers, Plantae launched an extremely successful podcast – The Taproot – that focuses on not only the science, but important challenges facing scientists today. In each episode, the podcast hosts interview authors about their recent publications and discuss the story behind the science.
Plantae also has a steering committee of committed volunteers who have helped guide the initiative along the way.

Where do we go from here?
We are currently working on new community-based initiatives, including a community network leader program, where we will be able to train interested individuals on leading, growing, and engaging online communities to support their own work. We also have a community catalyst program for individuals who may not want the in-depth training, but simply want to help support the community in some way.
Other initiatives include expanded online professional development opportunities through self-paced learning modules and online courses centered around a variety of topics. We are working to integrate new Plantae leadership activities including a diversity in science initiative, publicly available outreach collections that include downloadable activities and materials, resources for communicating plant science to the public, and much more.
If you would like to learn more about these initiatives, have ideas and/or suggestions, or you want to learn more about Plantae in general, please contact Susan Cato directly at scato@aspb.org.