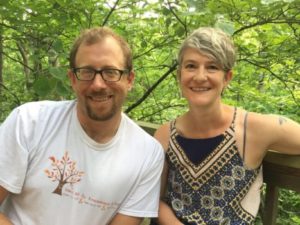 July 2017 marked the debut of a new podcast that digs beneath the surface to understand how plant science publications are created. The Taproot Podcast was developed and is hosted by Elizabeth (Liz) Haswell (Professor at Washington University in St. Louis) and Ivan Baxter (Research Computational Biologist with the USDA-ARS Plant Genetics Research Unit at the Donald Danforth Plant Sciences Center, and Editor-in-Chief of the journal Plant Direct). Each episode focuses on a primary research paper from the plant biology literature. Ivan and Liz discuss both the science and the story behind the science with their guest, an author of the paper.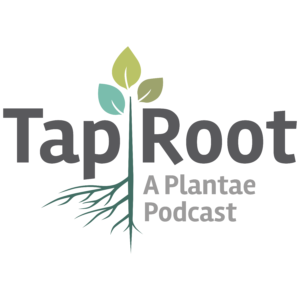 Through this podcast, the hosts wanted to expose early-career scientists to the real world of scientific publications. Behind every paper there are other narratives that aren't represented in the final manuscript—stories of perseverance, serendipity, humor, integrity, and resilience. They are the experiences of individuals and teams, of following your instincts or living your principles, of inspiration and discouragement.
In the first season, Ivan and Liz chatted with six scientists.
Episode 1: Extreme Open Science and the Meaning of Scientific Impact with Sophien Kamoun

In this episode, the hosts talk with Sophien Kamoun, a Senior Scientist at the Sainsbury Laboratory in Norwich, UK. They discuss a recent collaborative paper (Islam et al., 2016) that embodies the concepts of open science. It addresses the source and characterization of a newly discovered Bangladeshi wheat blast and shows that RNA from the infected leaves from Bangladesh aligns to the genome of a Brazilian wheat blast strain. The authors conclude that the Bangladesh isolate of wheat blast is phylogenetically related to the Brazilian wheat blast, rather than an unknown or new lineage.
Listen to this episode to hear Sophien, Ivan, and Liz discuss the science in this paper, how the project started, and how it developed into a peer-reviewed publication. Also discussed is the importance of redefining what is meant by scientific "impact" and new ways to do science in the plant pathology community and beyond.
Episode 2: Normalizing Nomenclature and the Idealism of Youth with Carolyn Lawrence-Dill
In this episode, Ivan and Liz talk with Carolyn Lawrence-Dill, an Associate Professor of Genetics, Development and Cell Biology as well as Agronomy at Iowa State University. They discuss a paper (Lawrence et al., 2004) from Carolyn's grad school days that has a great back story about how to bring a large number of people together to agree on a common system of nomenclature. It turns out that this is both important and challenging to do, and the conversation touches on egos, politics, and grad student projects.
Listen to this episode to hear Carolyn explain why she felt compelled to take on this "kind of crazy" project and how she navigated conventions, egos, and standard protocol to make the changes in her field that she knew needed to be made.
Episode 3: Academia, Industry, and Pivoting on Projects with Luca Comai

In this episode, Ivan and Liz talk with Luca Comai, a Professor of Plant Biology at the Genome Center at University of California, Davis. They discuss a paper (Koenig et al., 1992) he published as part of his transition from industry to academia that he feels illustrates a mistake he made in choosing a research direction. They talk about the power and the peril of striking out in new research directions, and Luca gives advice on grant-writing.
Listen to this episode to hear Luca, who won the 2017 ASPB Innovation Prize for Agricultural Technology, share stories and wisdom drawn from over 30 years of experience in both industry and academia.
Episode 4: Embracing Uncertainty in Science and Science Careers with Siobhan Braybrook

In this episode, Ivan and Liz talk with Siobhan Braybrook, a newly appointed Assistant Professor of Molecular, Cell and Developmental Biology at UCLA. They discuss two papers (Peaucelle et al., 2011 and Braybrook & Peaucelle, 2013) as a launching point for a conversation about how to handle the grey areas of science such as doubt and impact and how they affect scientific careers.
Listen to this episode to hear Siobhan describe her recipes for balancing research career steps with real-world concerns, as well as her famous Kanban boards.
Episode 5: Finding GLOry: The Power of New Technology to Spur Innovation with José Dinneny

In this episode, Ivan and Liz talk with José Dinneny, a staff member at the Carnegie Institute for Sciences in Palo Alto, CA. They discuss a paper (Rellan-Alvarez et al., 2015) that describes a novel system for imaging root growth that balances the need for visualization with the need for more physiological growth conditions.
Listen to this episode to hear what inspired José to tackle the challenge of developing the GLO-root system, how methodical trial and error as well as serendipity led to the final technology, and how this system is at the forefront of a range of new technologies for studying roots.
Episode 6: Population Genetics, Authorship Lists, Work/Life Balance and Raining Cockroaches with Jeffrey Ross-Ibarra

In this episode, Ivan and Liz talk with Jeffrey Ross-Ibarra, a professor in the Department of Plant Sciences and a faculty member of the Center for Population Biology and the Genome Center at the University of California-Davis. They discuss a paper (Hufford et al., 2012) from Jeff's lab that illustrates the pros and cons of planning authorship lists in advance.
Listen to this episode to hear honest discussion about publishing in "high-impact" journals as a pre-tenure professor and how Jeff's lab members made deliberate trade-offs in work-life balance to get experiments done quickly.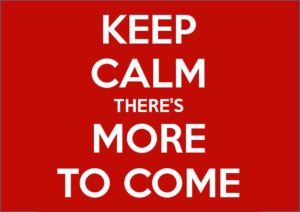 The enthusiasm by which this podcast has been received has convinced Ivan and Liz to plan another season. "We had six great conversations, and are really looking forward to more next season."
Stay tuned for more news on the second season of the Taproot Podcast, due out in early 2018.
Subscribe and download the Taproot Podcast from iTunes or Stitcher.