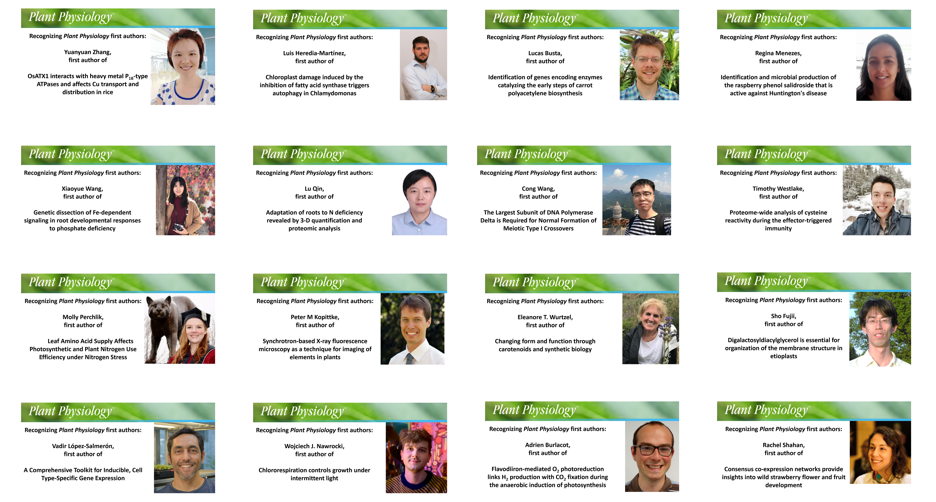 We recognize the hard work that goes into scientific discovery, and the significant challenges faced by those at the beginning of their research career: low pay, long hours, and job insecurity. And yet, without graduate students and postdocs, science would grind to a virtual halt.
As publisher and a professional society, ASPB is actively seeking opportunities to support early-career researchers (to learn more, see #ASPBforward and share your suggestions with ASPB President Rob Last @biokid001).
Earlier this year, the ASPB Publications Committee decided to offer all first authors (early career or not!) who publish in Plant Physiology or The Plant Cell the opportunity to share a little bit about themselves, in a profile that is published alongside their work. Research is a human endeavor, and we feel that the scientists behind the science deserve to be recognized and applauded for their efforts.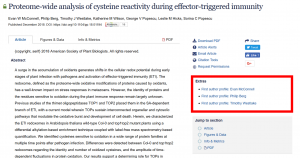 After starting this project in late June of this year, today we published the 100th Plant Physiology "First author profile". Author profiles appear in the "Extras" box of the article page on the journal (see figure), and are posted on Plantae, where you can easily browse them all.
We are often asked if it is OK to have more than one "first author" and the answer is YES. Two or more authors who contribute equally can each be listed as first authors. As an example, we recently published a collaborative project with three first authors and first author profiles, one from each of the collaborating labs.
Congratulations again to all first authors, and thank you!