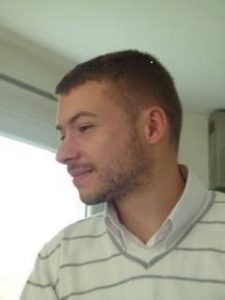 Current Position: Research assistant in the Translational Gene Therapy group, Nantes Hospital
Education: PhD in Plant Biotechnologies at the National Institue of Agriculture Research (INRA), Paul Sabatier University, Toulouse, France. MS in Informatic, Rennes I University.
Non-scientific Interests: History, gardening and bonsai trees, being a dad
Brief bio sketch: Wanting to understand "how does it work?" led me to scientific research and specifically functional biology. After a PhD studying the genetic regulation of root symbioses establishment, I took the opportunity to join the Roscoff Marine Station to participate in the emergence of the brown alga Ectocarpus as genetic model for brown algae. I'm fascinated by these organisms that have been forced to deploy ingenious developmental and life cycle plasticity to adapt to their extremely changing environment. I hope that our contribution for deciphering the molecular mechanism that underpins the Ectocarpus basal development will facilitate the understanding of those adaptive responses.