Plantae Presents – Plants and their microbiome, from molecules to ecosystems

Recorded Tues Sept 22 (6pm PDT or 9pm EDT) /Wed Sept 23 (10:30 am Adelaide)
We're pleased to announce the first in our series of webinars that are drawn from contributed short videos, followed by a panel discussion. This week we'll look at the topic of plants and their microbiomes, featuring scientists from California, Australia, Mexico, and Germany, and moderated by Benjamin Schwessinger.
---
Speaker biographies
Tatsuya Nobori: Dissecting the co-transcriptome landscape of plants and microbiota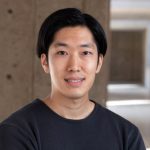 Tatsuya Nobori is an HFSP postdoctoral fellow in the lab of Joe Ecker at the Salk Institute (San Diego, CA). He completed his PhD in the group of Kenichi Tsuda at the Max Planck Institute (Cologne, Germany) in 2019. His current research interest is to understand plant-microbe interactions at the single-cell level. @nobolly
---
Kara Levin: Getting to the root of cereal cyst nematode infections in wheat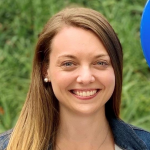 Kara recently received her PhD in Plant Genetics and Pathology from The University of Adelaide. She started her plant science journey at The University of Maryland working in a plant physiology lab as an undergraduate. She then worked in a plant pathogen laboratory at the USDA before deciding to move to Adelaide, Australia to study the effects of a plant-parasitic nematode on wheat. @KaraLevin7
---
Luis Alcaraz: Marchantia liverworts as a proxy to plants' basal microbiomes
Luis Alcaraz is a full-time professor at the Faculty of Sciences, Universidad Nacional Autónoma de México. His lab's research topics are environmental genomics, molecular microbiology, and comparative genomics. The main research interest is microbe-host interactions, and they have funded research in plant-associated microbiomes and metagenomics. @ldalcaraz
---
Derek Lundberg and Pratchaya Pramoj Na Ayutthaya: Host-associated Microbe PCR (hamPCR)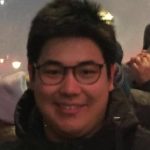 Pratchaya Pramoj Na Ayutthaya was born in Thailand and studied biology at Chulalongkorn University. He recently completed his Masters in biochemistry at  the University of Tuebingen, Germany, completing his thesis in the lab of Detlef Weigel. He continues to work in the Weigel lab, both on microbiome topics and the biochemistry of plant resistance proteins. He is currently applying to PhD positions.
Derek S. Lundberg was born in the USA and studied biology at the University of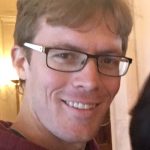 North Carolina at Chapel Hill. Also at UNC-CH, he received his PhD studying the Arabidopsis thaliana root microbiome, advised by Dr. Jeff Dangl. Since 2014, he has been a postdoc in the Weigel lab working primarily on the leaf microbiome. He is currently searching for faculty or group leader positions. @DerekSeveri.
Here, they present a method that is described in a recent preprint "Measuring both microbial load and diversity with a single amplicon sequencing library".
---
Would you like to speak in an upcoming Plantae Presents? Submit a video to be considered as a panelist for one of these upcoming topics:
Evo-Devo as a discovery tool
Heat-proof, drought-proof, flood-proof plants
Specialized metabolites: Medicines, flavors, defense and more
Please complete the linked submission form indicating your talk title and preferred date, and provide a link to your video.