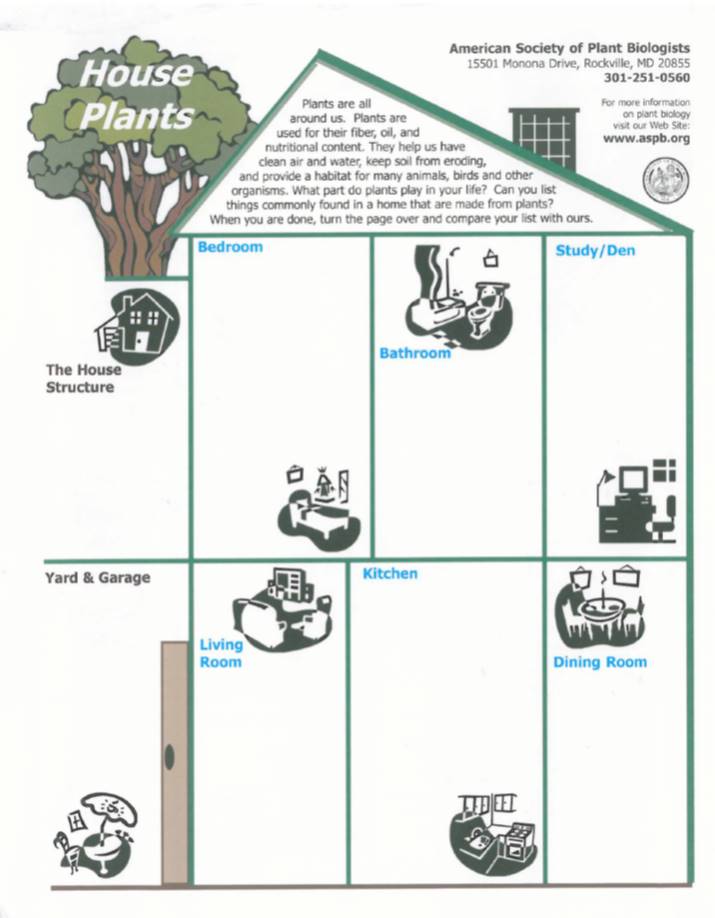 Help eradicate plant blindness as students explore the plants that comprise their indoor environent. This quick, classroom-ready page (PDF) is ideally suited for  middle grade students.
"Plants are all around us. Plants are used for their fiber, oil and nutritional content. They help us have clean air and water, keep soil from eroding, and provide a habitat for many animals, birds and other organisms. What part do plants play in your life? Can you list things commonly found in home that are made from plants?"
The back of the sheet lists some of the things made from plants in the home, from the rubber garden hose to the cotton towels.
Download the sheet here:
Also in Spanish and Italian