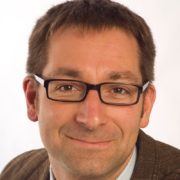 This week's post was written by Jonathan Ingram, Senior Commissioning Editor / Science Writer for the Journal of Experimental Botany. Jonathan moved from lab research into publishing and communications with the launch of Trends in Plant Science in 1995, then going on to New Phytologist and, in the third sector, Age UK and Mind.
In this week of the XIXth International Botanical Congress (IBC) in Shenzhen, it seems appropriate to highlight outstanding research from labs in China. More than a third of the current issue of Journal of Experimental Botany is devoted to papers from labs across this powerhouse of early 21st century plant science.
Collaborations are key, and this was a theme that came up time again at the congress. The work by Yongzhe Gu et al. is a fine example, involving scientists at four institutions studying a WRKY gene in wild and cultivated soybean: in Beijing, the State Key Laboratory of Systematic and Evolutionary Botany at the Institute of Botany in the Chinese Academy of Sciences, and the University of the Chinese Academy of Sciences; and in Harbin (Heilongjiang), the Crop Tillage and Cultivation Institute at Heilongjiang Academy of Agricultural Sciences, and the College of Agriculture at Northeast Agricultural University. Interest here centers on the changes which led to the increased seed size in cultivated soybean with possible practical application in cultivation and genetic improvement of such a vital crop.