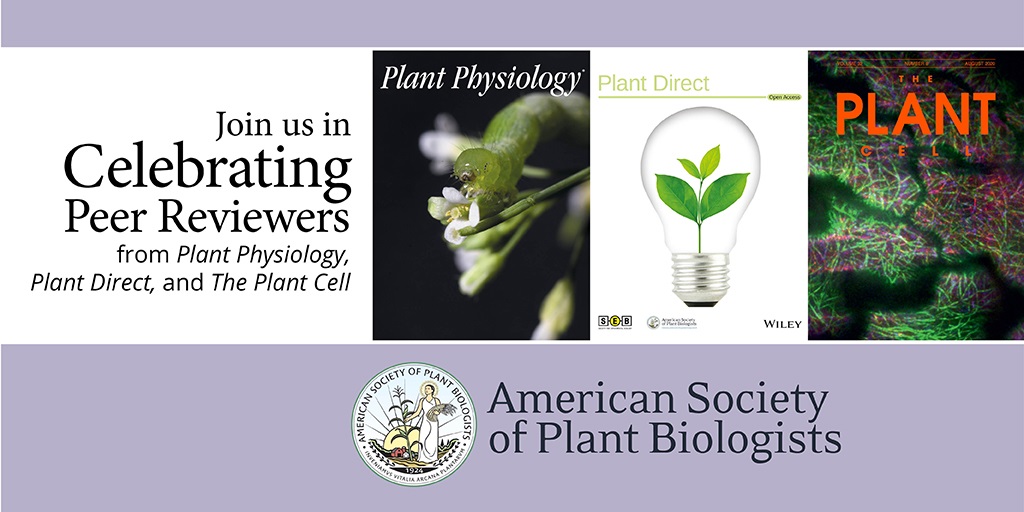 The American Society of Plant Biologists is proud to celebrate Peer Review Week 2020, which recognizes peer reviewers and focuses on the theme "Trust in Peer Review."
In 2020, our plant biology community, like the rest of the world, was impacted by the devastating effects of COVID-19. Despite lab shutdowns, fields that weren't planted, parenting and caring for loved ones, and so much more, our reviewers persevered. They continued to turn in quality reviews of their peers' work in a timely fashion despite their own hardships. We salute this dedication and thank our reviewers for continuing to make our journals the best in the world.
ASPB's journals, Plant Physiology, The Plant Cell, and Plant Direct, are recognized for their best-in-class research and focus on advancing innovation and transparency. Plant Direct and The Plant Cell both publish peer review reports for their research articles. This transparency gives our readers insight into our processes and ensures equitable peer review. Not only do our authors benefit from the publication of these peer review reports, but the scientific process does, too. We thank our reviewers for supporting this important evolution of peer review.
If you do not review for the ASPB journals but would like to, please fill in this Google form.