Are you planning to be in San Diego in January for the Plant and Animal Genome (PAG) meeting? The American Society of Plant Biologists (ASPB) is exhibiting there and we would love to meet you.
Come by and see us at booth 634. Learn more about our journals, The Plant Cell, Plant Physiology, and Plant Direct.
Meet the Editors in Chief, Blake Meyers (The Plant Cell) and Ivan Baxter (Plant Direct).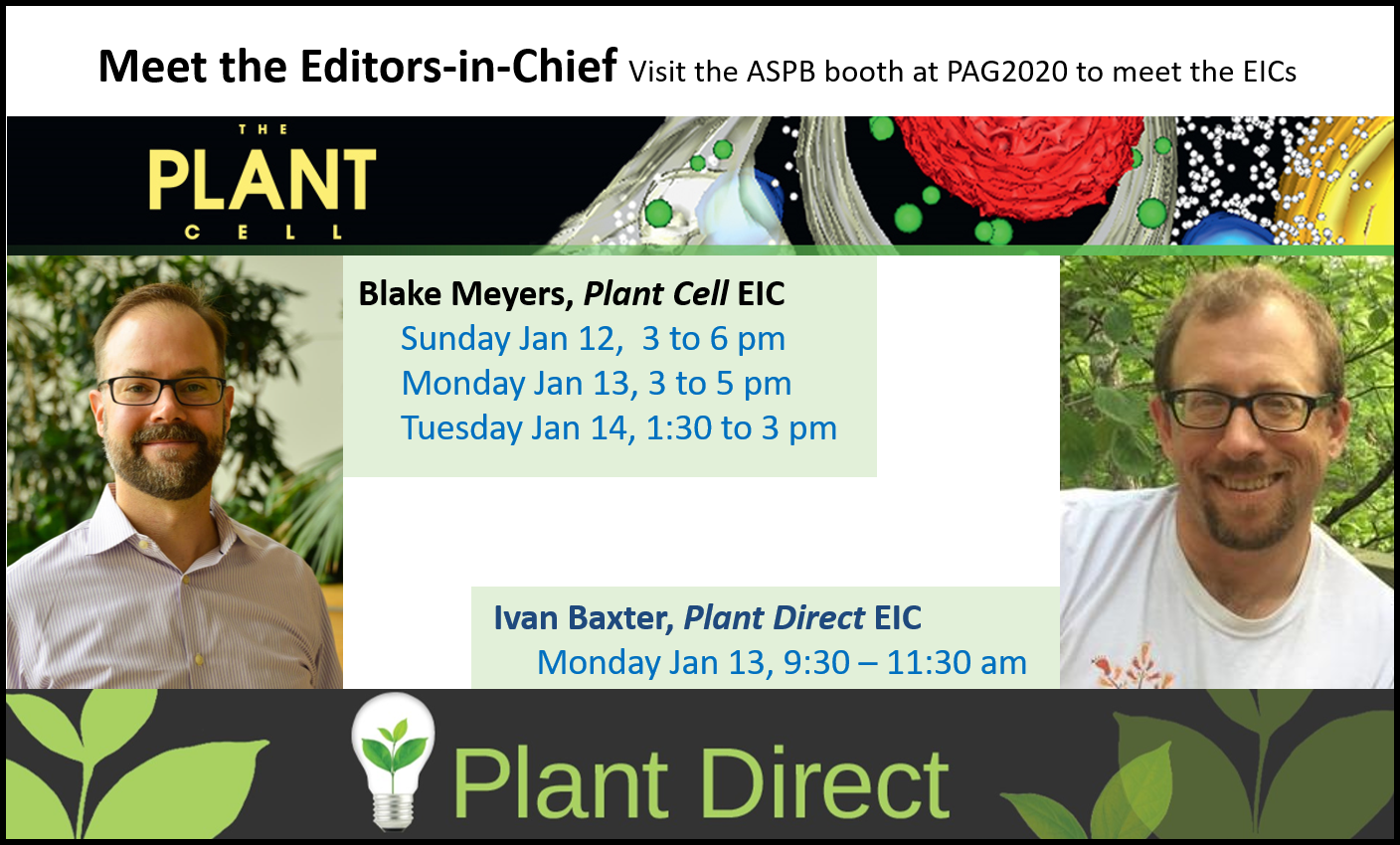 Learn more about upcoming focus issues including the forthcoming Plant Cell Focus Issue on Biology of Plant Genomes (submissions due June 1, 2020, for publication January 2021).
Learn about upcoming Plant Physiology focus issues on Parasitic plants, Dynamic membranes and Redox Biology
Schedule a career-planning chat with Mary Williams (@PlantTeaching).
Learn about out the benefits of ASPB membership.
Learn about Plantae, our digital ecosystem for plant science, and our webinar series. Share your suggestions for future topics and speakers.
Remember your visit with a selection from our booth goodies (or as we like to call it, PAG Swag).
We look forward to seeing you soon in San Diego!